Top 3 Best Blender render farms in 2022
Blender is a widely used rendering engine in the world, but you can need a strong rendering farm to work with Blender. So what are the best Blender render farms? In this article, VFX Rendering will show you the 3 best render farms for Blender in 2022.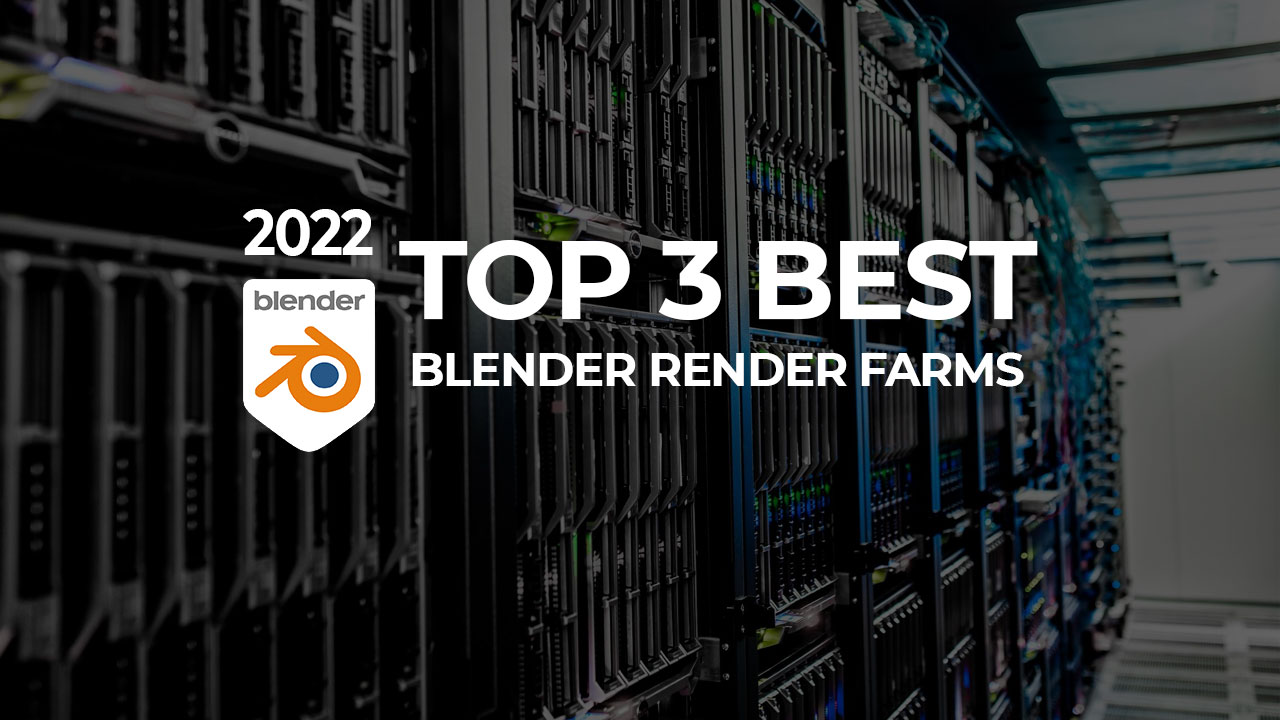 What is Blender online render farm?
An online render farm is a cloud-based rendering service that uses node-based cores with powerful GPUs to accelerate the rendering process. Rather than having one machine responsible for creating a whole animation or presentation on its own, you can command the power of thousands. In an instant, hours of rendering time are reduced to minutes. Individuals, freelancing 3D/CG artists, and animation studios who want to access more rendering capacity and maximize their productivity can use it.
The advantages of using an online render farm are obvious.
No need to purchase additional powerful hardware.
Be able to scale your project with ease.
Without the need for any more rendering hardware
Pay only when you need to render something.
Blender is a free and open-source 3D computer graphics software suite that may be used to make animated films, 3D printed models, visual effects, art, motion graphics, virtual reality, computer games, and interactive 3D applications.
Which rendering farm is better for Blender, though?
What are the best Blender render farms in 2022?
There are many render farms to choose from, making it tough to find the ideal one for your team or project. There are various aspects to consider before using any service, as there are with any other.
VFX will analyze the top three best Blender render farms in 2022 to make your decision easier.
iRender RenderFarm
iRender RenderFarm is one of Vietnam's leading render farms. This is a well-known online farm in Vietnam and around the world. A support Blender is available on the iRender.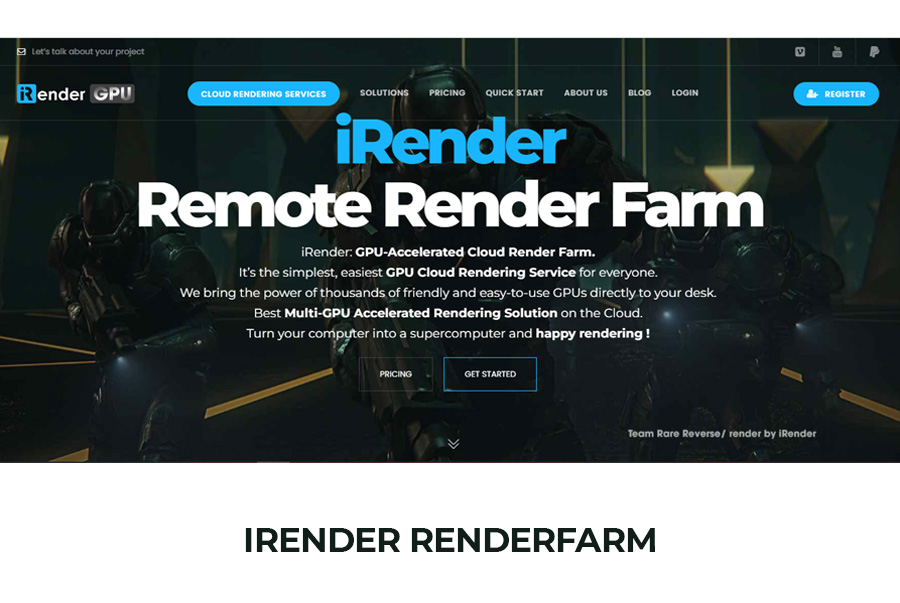 iRender can compete fairly and fast with other well-known render farms around the world to become one of the greatest render farms. iRender uses an IaaS (Infrastructure-as-a-Service) approach that allows users to have complete control over their PCs and create a similar working environment on the distant server where they may work and render. iRender makes it easier for 3D artists, VFX artists, filmmakers, animation studios, and others to use an efficient rendering technology with high-performance GPU and CPU (Dual Xeon and Intel Xeon) infrastructure that can easily handle any heavy-duty activities.
The UI and directions on their website are welcoming and simple to comprehend when you first visit. In an hour, I believe a novice can fully comprehend what they have to offer. They have website instructions, video tutorials, and documentation to get started. Almost all of the information is out there. Even if you have questions or require assistance, their assistance is fantastic. Simply ask a question, and they will assist you from start to finish. Users can reach out to iRender's support team by email, live chat, Skype, or any other personal contact that is convenient for us.
Concierge Service
CoreWeave's Concierge Render is a good option if you're on a budget. It's easy to see why they're known for their dependable services, with over 45,000 GPUs ready and capable of rendering swiftly and efficiently without a hitch, no wait periods so you can start rendering right away, free render previewing, and a wide range of render quality options. The major disadvantage is that Concierge.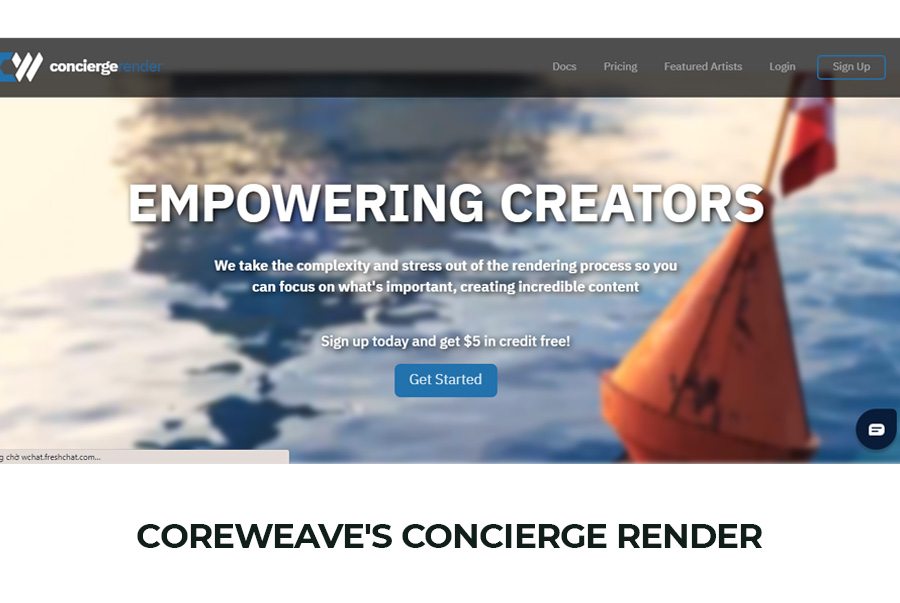 Render is only available to Blender users, which seems extremely restrictive given the wide range of 3D tools available.
LeaderGPU
Another strong candidate is LeaderGPU. The service specializes in machine learning and neural network training and is created exclusively for OctaneRender rendering. It's a per-minute service, so depending on the scope of your job, you can purchase additional time. When your wallet is taken into account, that becomes quite costly.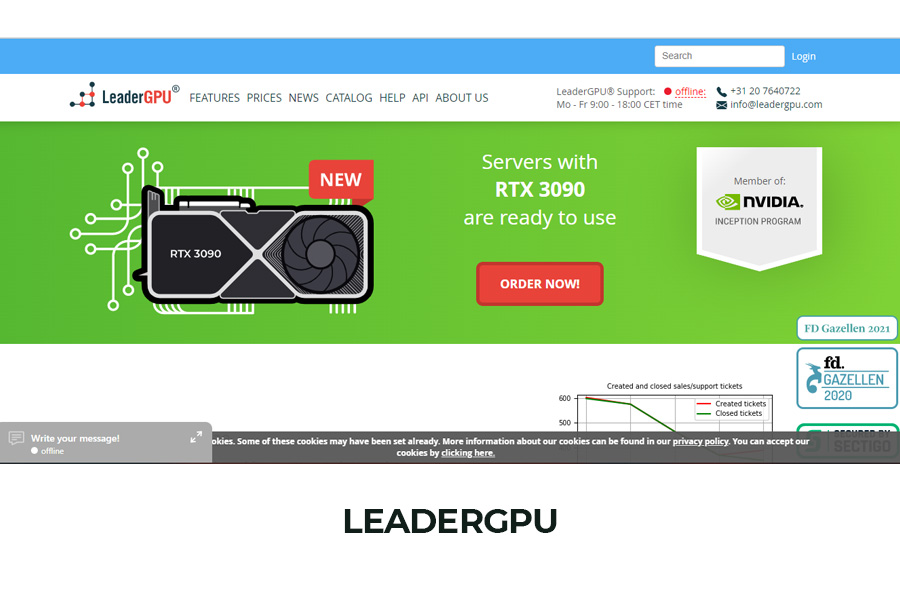 Use an online render farm to streamline your workflow.
These services are readily available to provide you with the power and speed you require to quickly and beautifully complete any project, concept, or presentation. VFXRendering recommends that you should try both of them for choosing the best on for your workflow. Have fun riding!
If you have any questions or request, please comment below!
See more: Top 5 Best Render Farms For GPU & CPU