5 best render engines for Cinema 4D
Cinema 4D is a 3D modeling, simulation, animation, and rendering software package for professionals. It specializes in the design, VFX, motion graphics, game development, AR/MR/VR, and all forms of visualization professions. Its fast, powerful, flexible, and stable toolset makes 3D processes more accessible and efficient. There are dozens of third-party renderers for Cinema 4D and other 3D applications, in addition to the Standard/Physical render engines that come with the software. In this article, VFX Rendering will introduce 5 best render engines for Cinema 4D.
1. What is the render engine for Cinema 4D?
A Cinema 4D rendering engine is what creates the 3D images for an application using the models and textures that Cinema 4D provides. It can follow a variety of techniques, including ray tracing, rasterization, and route tracking. This platform comes in two types: real-time and non-real-time, depending on the speed and intended outcome. As a result, the 3D rendering market offers a variety of 3D rendering solutions – different programs that are tailored to meet certain requirements.
We have researched many rendering software and analyzed their pros and cons to find which render engine is best for cinema 4D. It includes Vray, Corona, Arnold, Redshift, and Octane.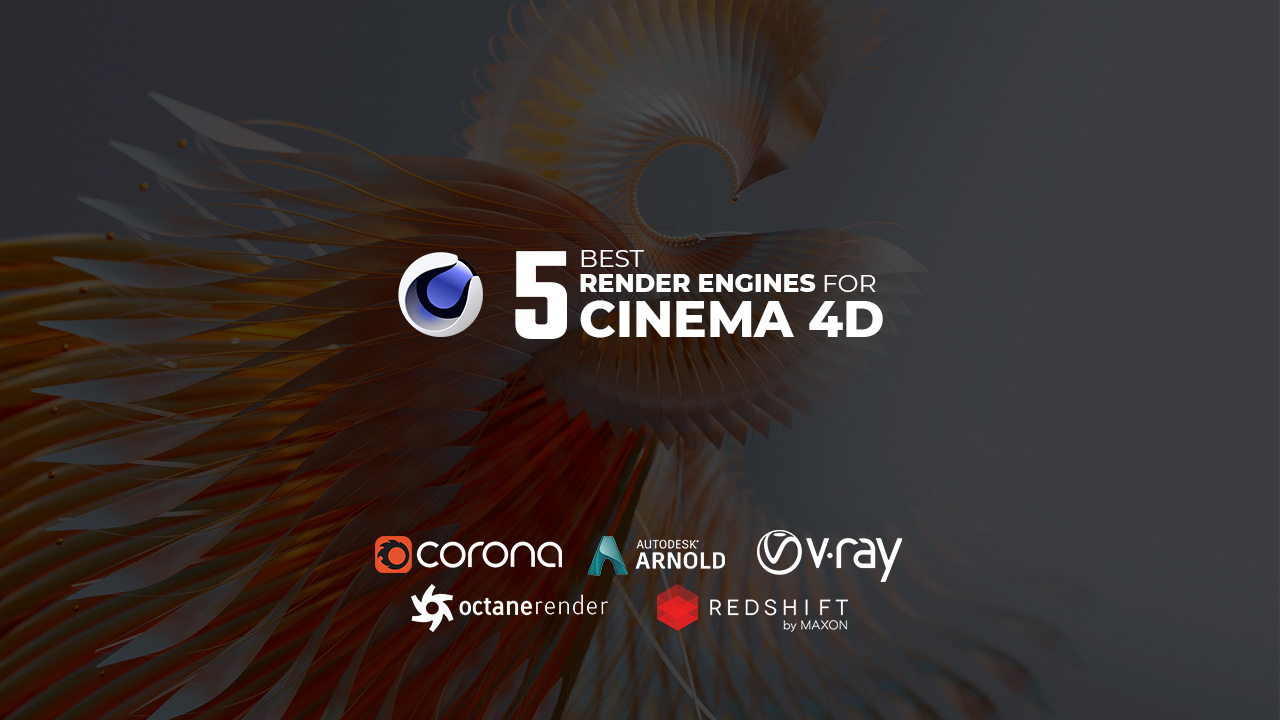 2. What are the best render engines for Cinema 4D
Arnold
Arnold is a powerful Monte Carlo ray tracing renderer that can handle even the most demanding workloads. It provides a sophisticated, yet simple-to-use rendering experience for motion graphics artists and companies throughout the world. Besides, the rendering software allows you to focus on being creative rather than spending hours fiddling with settings.
Render with CPU
Price: $40/$360 per m/year
Standalone Version OS: Windows, macOS, Linux
Pros:
Best-in-class integration: The C4D plugin (C4DtoA) will work seamlessly with Cinema 4D. It takes fewer clicks to obtain the appearance you want thanks to an artist-friendly UI with clear and intuitive controls.
High performance: C4DtoA is easy to use for beginners while being powerful enough to tackle the most complicated characters, scenes, and lighting challenges.
Versatile: Accelerate interactive look development and lighting with GPU rendering. Choose between optimal CPU rendering and lower-cost hardware, as well as the ability to scale to the cloud reliably.
Scalable: Take advantage of an open architecture's scalability, which makes it simple to integrate Arnold into your workflow and adjust to project requirements. It can create custom shaders, cameras, light filters, output drivers, and shaders.
Production-ready: C4DtoA support Arnold's full feature set, which includes tools to save time and offer you greater "direct-ability" over lights, shaders, and other render effects, such as:
+ The Arnold shading network editor allows you to create custom shaders.
+ Shader for advanced toons
+Procedurals for extensive AOV support (stand-ins)
+ Light manager with superior IPR performance
+ Support for Turbulence, XParticles, and Thinking Particles
+Sampling that adapts to the situation
Cons:
Hardware Requirements: To fully leverage the capabilities of the Arnold GPU (s), we have to use a newer Nvidia RTX card. You MUST have an NVLink (SLI Bridge) if you plan on utilizing Arnold GPU with several RTX cards. Arnold does not scale effectively between cards without it. If you're going to use Arnold CPU, you'll need a process with a lot of threads. Maybe one of the ripper types.
Render speed is a little slower than most GPU renderers.
Interior render: Due to the inadequate selection of interior settings, rendering interiors might be tough.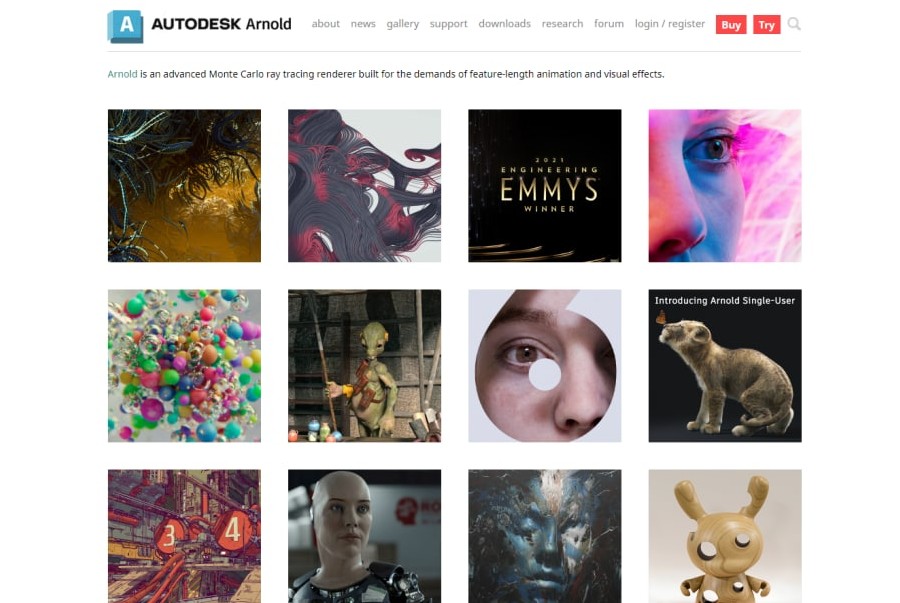 Redshift
Artists find it tough to render using unbiased engines because they are far more exact with their calculations when it comes to procedures like lighting physics. However, because Redshift is a biased engine, the artist has far more freedom to achieve the desired output without having to fiddle with settings. That means it allows you to focus exclusively on producing. Redshift is now part of the Maxon family, and it's swiftly becoming the industry's preferred render engine for motion graphics.
Render with GPU (Windows/Linux – Nvidia only; macOS – M1/AMD)
Price: From $500
Standalone Version OS: Windows, macOS, Linux
Pros:
High Performance: Redshift can parallelize data loading, backup, and restoration activities using its Massively Parallel Processing (MPP) architecture. Furthermore, numerous nodes will disperse the queries you run. The columnar storage database in Redshift is optimized for huge and repetitive data, reducing disk input/output (I/O) processes and enhancing speed.
Speed: You can load data at breakneck speeds with MP.
Scalability: It is horizontally scalable, which means you can add extra nodes using the AWS interface or Cluster API if you need more storage or require it to operate quicker, and it will upscale immediately.
SQL Interface: Redshift is based on SQL and works with existing Postgres drivers, making it simple to connect to most BI tools.
Security:
Cons:
Parallel Upload Support Is Limited: Using Massively Parallel Processing, Redshift can quickly load data from Amazon S3, relational DyanmoDBs, and Amazon EMR. On the other hand, it does not permit concurrent loading from other sources.
Uniqueness Not Enforced: Redshift does not provide a means to ensure that added data is unique. As a result, if you have a distributed system that publishes data to Redshift, you'll need to handle the uniqueness yourself, either through data de-duplication or at the application layer.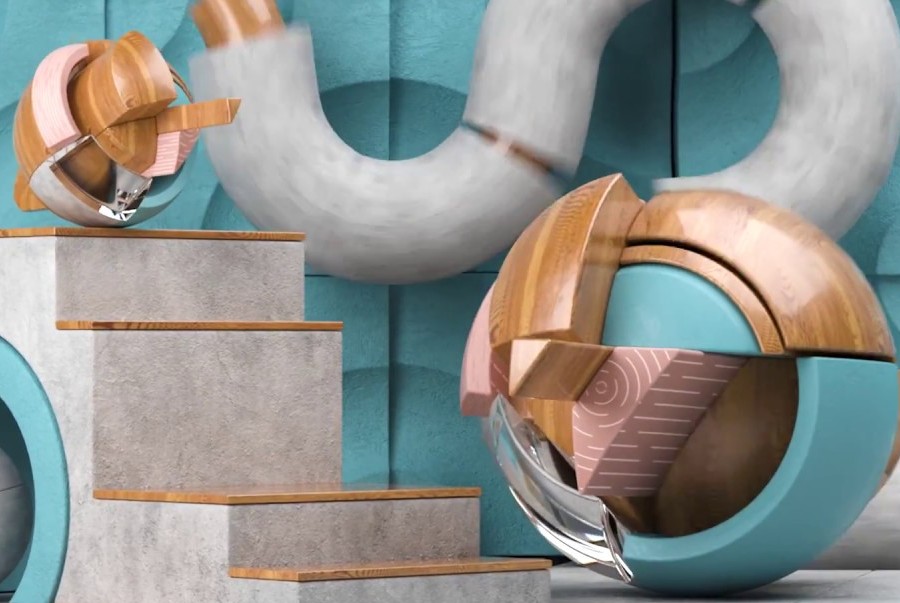 See more: Top 3 best render engines for Houdini
Octane
For quite some time, Octane has been a major participant in the motion design market. It's a GPU-based renderer that can easily handle processor-intensive algorithms. This software is regarded as one of the fastest real-time render software plugins available today. It effortlessly accelerates your workflow by effectively displaying your final render while you work, edit and arrange materials, and frame compositions, thanks to its interactive real-time viewport system.
Render with GPU (Nvidia)
Price: From $19.99 /month
Standalone Version OS: Windows, macOS, Linux
Pros:
Works quickly and intelligently: When compared to CPU rendering, one of the best features of GPU rendering technology is how quickly you can render a picture. If you're currently utilizing standard or physical rendering in Cinema 4D, you're probably aware that even a simple scene can take minutes to render.
With LiveViewer, you can speed up your workflow. The Interactive Preview Region is a significant benefit when using a third-party rendering engine (IPR). Octanes' label for an IPR is LiveViewer. Users can view a rendered scene in near real-time. Especially when Octane's rendering is handled by GPUs. When an object is altered, light is introduced, or a texture element is updated, IPRs update in real-time.
Price: When compared to other 3D render tools, Octane is particularly affordable. (price per month)
Community: Octane is utilized by a large number of artists and studios. Its enormous user base makes finding freelancers quite simple.
Cons:
Unstable: Octane is the most likely of the major three to crash.
Complicated: Because it is node-based, there is a modest learning curve for newcomers.
GPU Accelerated: Requires a lot of memory on the graphics card; if the memory runs out, the rendering process will fail.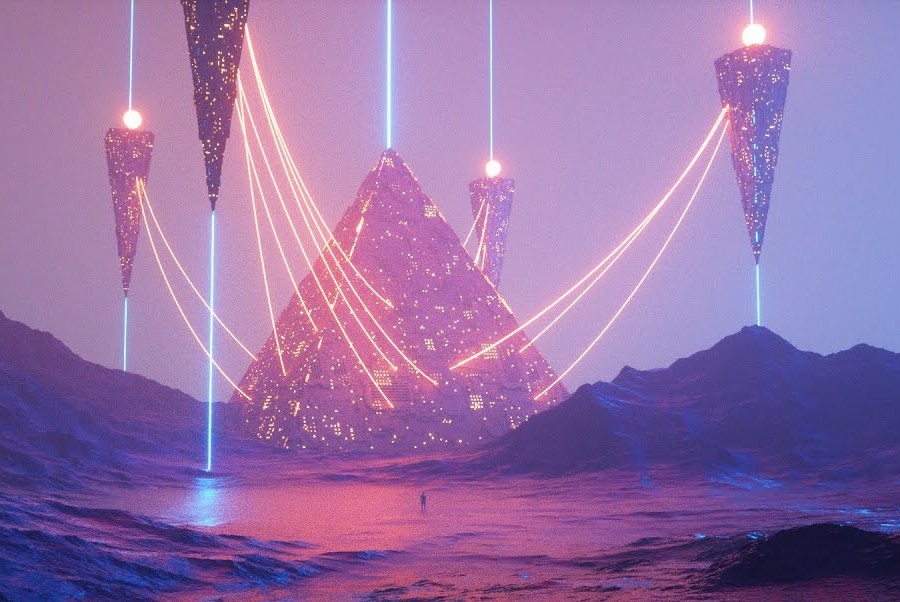 V-ray
V-Ray is a prominent 3D rendering plugin for major design platforms such as Cinema 4D. It's commonly used in advertising, architectural visualization, and film and television visual effects. V-Ray allows artists and designers to produce high-quality visuals using real-time ray tracing.
Render with CPU, GPU
Price: From $60 /month
Standalone Version OS: Windows
Pros:
Render fast: Any production can benefit from V-GPU Ray's and CPU rendering capabilities. You'll witness changes to your scene rendered on the fly with quick interactive rendering.
A large library of materials and resources is available. V-Ray is one of the most popular renderers in the world, therefore it's no surprise that it has a sizable community. For folks who are just getting started with the software, this creates a massive amount of resources.
The Huge Library: A large collection of pre-built models and materials is included with the digital design software.
The Price: The price of V-ray compared to the quality you get is still acceptable
Perfect Lighting: The software is better at handling light and shadow than most other rendering tools on the market today, resulting in a surprisingly realistic rendering.
Cons:
A complicated interface: The way to install the tools can be a bit complicated for the beginners
Long rendering time: Vray may be too slow for you if you're looking for high-resolution, realistic photos in a hurry.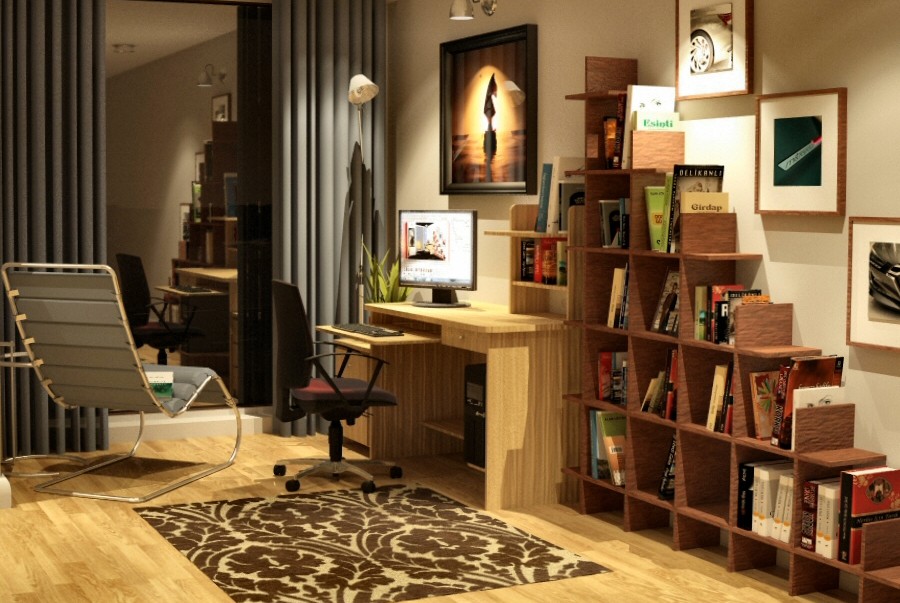 Corona
Corona Renderer is a high-performance renderer for Cinema 4D that is current and advanced. Artists seem to create it for themselves. In production rendering, the render provides high-quality, physically-based shading. C4D tightly integrates all of its features.
Render with CPU
Price: ~$30 /month
Standalone Version OS: Windows
Pros:
Ease Of Use and artist Friendly: Corona Renderer was created with the help of the creative community. Its creators are also former artists, therefore their combined skills and experience influenced the design and development greatly.
Flexibility: Any light source can be made invisible to the camera, as well as to reflections and refractions. Specific items can be included/excluded from getting illumination from any Corona light, and shadows can be set on/off.
Speed: Corona Renderer makes use of Intel Embree Ray Tracing Kernels, which makes the CPU-only Corona renderer as fast as many GPU renderers – but without the memory and flexibility constraints.
Material library: Corona features a material library that allows you to practice applying materials without having to spend hours learning how to make them yourself, which might be challenging for a novice. Glass, wood, stone, and other materials fall into a variety of categories. All of this may be done with a single drag and drop.
Cons:
For projects that do not require photorealism, one of Corona's renderer's biggest drawbacks is its poor speed.
A lack of certain key product features might also be a concern. Furthermore, as compared to competitors, the volumetric rendering characteristics are only 50% complete.
Corona is a relatively new Engine, so another software compatibility is also more limited.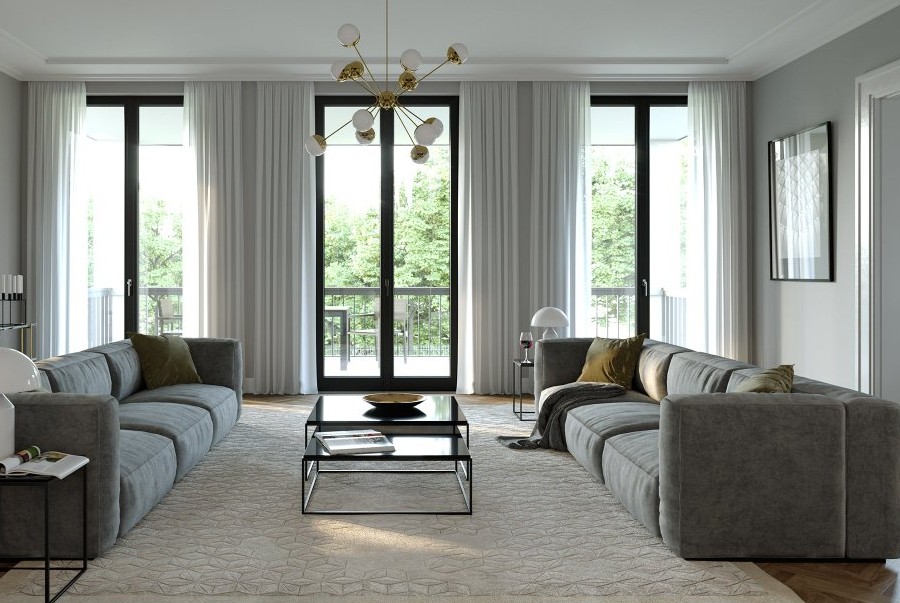 3. Conclusion
Based on the preceding research, the five render engines Vray, Corona, Arnold, Redshift, and Octane each have their own set of benefits and drawbacks, and you will select the best tool for your needs and budget. However, we can see that they will operate at their best on NVIDIA's newest GPUs.
However, personally, I highly recommend Arnold or Octane. That's because they're flexible, rugged, feature-rich, and easily produce realistic images. Besides, I expect tighter integration between Redshift and Cinema 4D, and the capabilities that Redshift offers also present me with numerous advantages. Corona is a separate program that makes exceptionally realistic renderings thanks to its great compatibility with 4D cinema. Finally, V-Ray for Cinema 4D gives Cinema 4D artists and designers access to industry-standard technologies for photorealistic 3D rendering.
In the article, VFX Rendering has provided information about software, hardware requirements, positives, and limitations of 5 best render engines for Cinema 4D. What about your opinion? We hope you found what you were looking for in the necessary amounts.