8 best render engines in 2023
Over the last decade, the world of technology has seen several great achievements. We also achieved several significant achievements, particularly in the area of 3D rendering. There were many 3D rendering programs developed, all of which contributed to the development of exceptional masterpieces. Choosing the best one should not be difficult if you are a professional artist. However, if you are a beginner, you may find this challenging. In this article, VFX rendering will show 8 best render engines in 2023.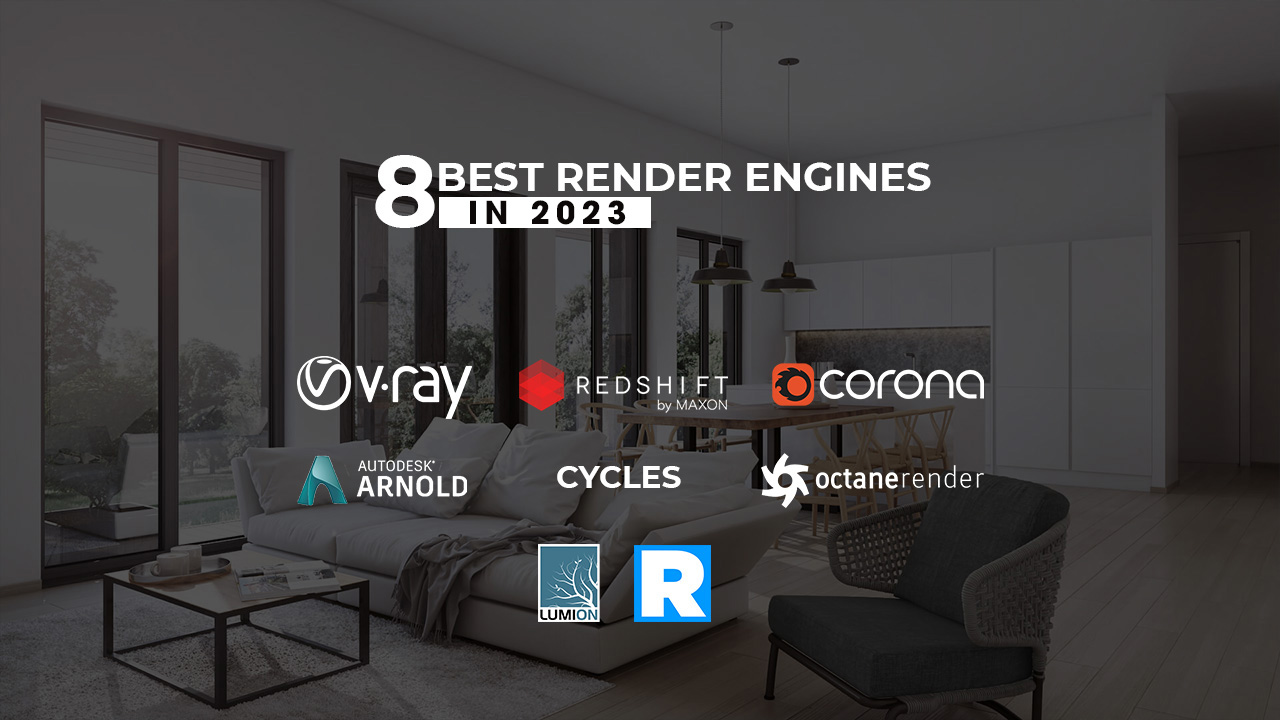 1. What is a render engine?
Render engine is the software system that converts a prepared 3D scene into modeling or animation. We will use 3D rendering software in the last stage of the animation process. They continued to work on the models and animations, adding visual effects like shading, texture mapping, shadows, reflections, and motion blur. This software can use a variety of techniques, including ray tracing, rasterization, and route tracking.
There are three types of basic 3D rendering methods:
Wireframe: produces a 3D object's structural description. It doesn't have any surfaces; instead, it's made up of points and lines connected by curves that cover the object's contour.
Surface: A three-dimensional object's surfaces and edges are defined by its surface, which can subsequently be turned into a panorama, 360-degree & virtual reality, and more.
Solid: It is the quickest and most convenient way to render 3D models. This procedure begins with the use of basic three-dimensional geometric shapes.
Besides, maybe you heard about real-time render engines. What does it mean and How it relates to your work? Real-time rendering is the process of using the same visualization techniques you've used for years: modeling, materials, lighting, and animation. However, this process replaces the traditional rendering process with a render engine that can render on the fly, in real-time.
2. What are the best render engines?
The important thing when choosing a suitable render engine is that you need to consider your needs. Because there is so much software on the market, you may become perplexed. Here are some criteria on which you can base your selection.
Feature-set: Choosing the software which has the features you need. Some features may be more essential than others depending on the type of renders you want to do.
Your budget/cost of using: There is some free software, others you will have to pay for (a monthly subscription that can be canceled at any time and the perpetual license). You should choose the subscription type because it allows you to change flexibly.
Compatibility with other software: Online tools that are compatible with one another might offer a great solution.
Hardware support: If you don't use online software, anọther option is Installed software. Installed software has certain system requirements and makes use of your computer's processing capability. If you want to use installation-based software, keep in mind the high hardware expenditures.
Quality & availability of documentation/tutorials: Even though a render engine appears to be easy, you will need to grasp some parts of the unique workflow necessary for that render engine.
User community: That forum can assist you, for example, if you have a software mistake and don't know how to solve it or if you don't completely comprehend the software's tools.
Fix issue/ update quickly: All software initially has bugs and the publisher updates the new version to fix bugs or add new features is very necessary.
Render quality & time: The faster your system is configured, the faster it renders. Besides saving costs, you have to care to reduce time to meet the deadline as much as possible.
3. The best render engines 2023
Cycles
Cycles is a free render engine that belongs to Blender and is also available in other packages (Poser, Rhino, Cinema 4D, 3ds Max). It is one of if not the best, production-ready, battle-tested render engines available. The gap between offline and real-time rendering is also being closed thanks to the new Cyles engine! As a result, you may previsualize cycles of shading in real-time in the viewport, greatly speeding up the shading and texturing process.
Some of the highlights features are Grease pencil, camera, and object tracking, node-based compositor and textures, non-linear editing, python scripting, simulation tools for soft body dynamics, and path-tracer render engine. It also includes plugin integration and support for a range of geometric primitives. Still frames, animations, compositing, and sequencer are all supported by the internal render.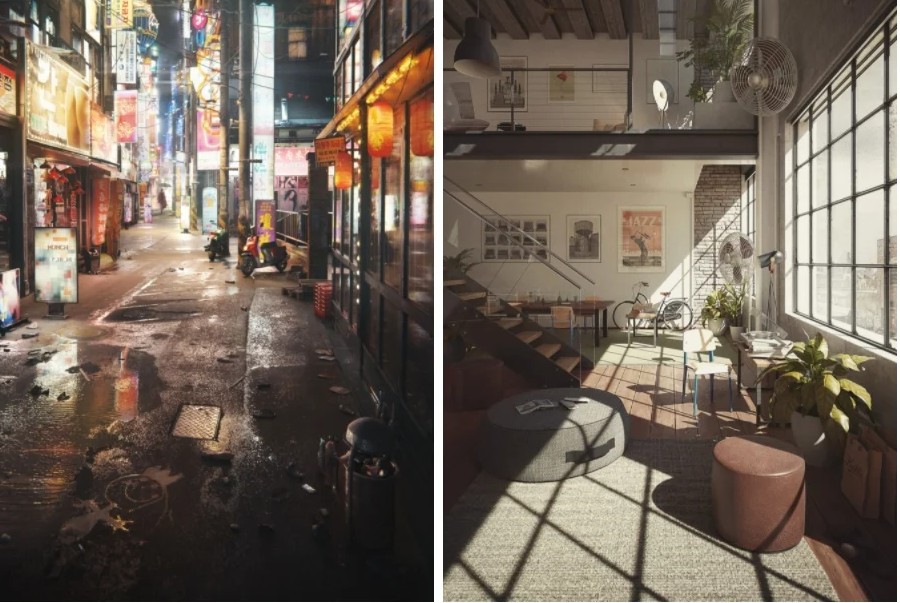 Octane
This is Another good rendering program with a robust rendering engine and a plethora of design options. Octane Render is the best render engine 3d modeling if you specialize in basic landscape design. This rendering software's best feature is its rendering engine, which is far faster and more capable than other free rendering software on the market. If you're a designer searching for a comprehensive feature set, Octane Render is a great option. It will provide you access to a wide library of materials and textures, as well as a powerful rendering engine.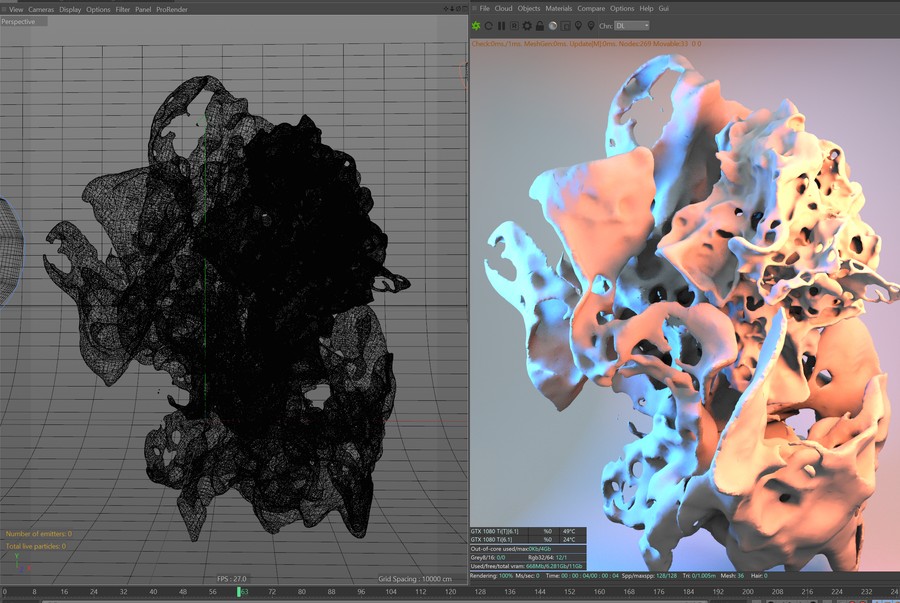 Redshift
Redshift is a GPU-accelerated render solution that offers a lot of customization, flexibility, and performance. This program uses a biased method, which allows it to 'cheat' the way the image works, making it one of the quickest render engines on the market.
The biased technique results in a less technically perfect result (almost undetectable to the end-user), but a significant reduction in render time. Redshift is available for a variety of host applications, with more on the way, and it comes with a strong set of features and integrations with industry-standard CG software.
Out of core geometry and textures, Global Illumination, World-leading performance, Proxies, Transformation and deformation blur, Volumetric rendering, Hair rendering with 'Min Pixel Width, and more are among the software's primary features. It also has complicated, advanced shading networks and texturing capabilities, which are essential for high-quality rendering.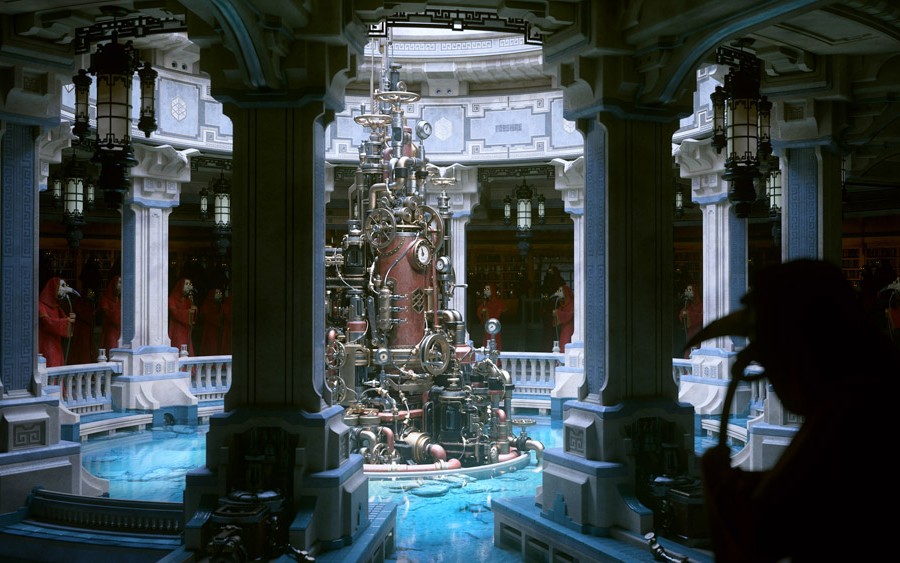 V-Ray
V-Ray is unique among rendering software in that it supports both CPU and GPU + CPU hybrid rendering. It creates graphics that is indistinguishable from a photograph by combining adaptive ray tracing technology with proprietary scene knowledge. This program calculates the distribution of light and the physical properties of any substance with precision.
Chaos V-Ray is a 3D rendering plugin for a variety of design systems, including 3ds Max, SketchUp, Rhino, Revit, Maya, and others. It's commonly used in architectural visualization, advertising, and film and television visual effects. Artists and designers can use V-Ray to explore and share their work while rendering high-quality graphics using real-time ray tracing.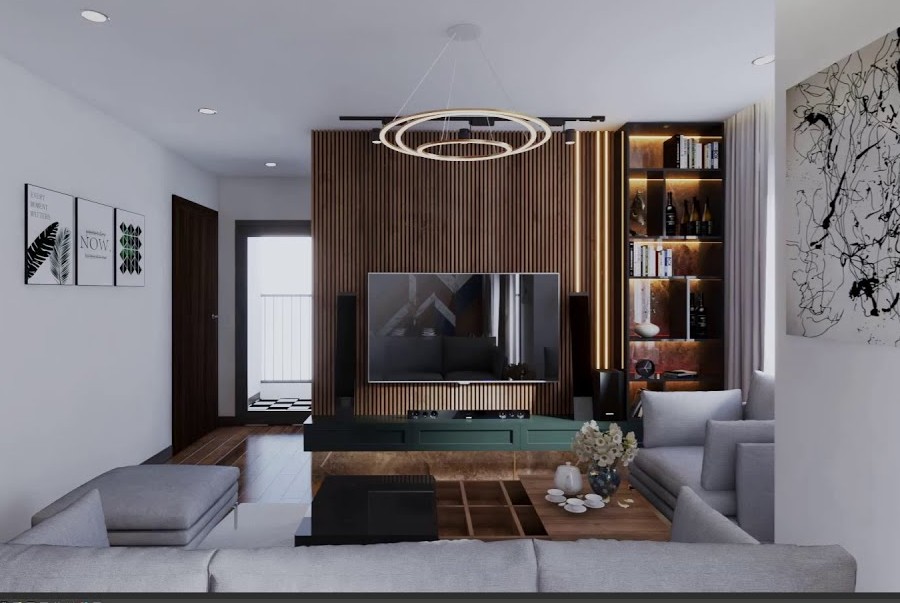 Arnold
Arnold is yet another excellent gaming software that enables real-time 3D rendering, making it simple to make adjustments to ongoing computations while the rendering is in progress. This gives users more control over the compositing step and helps them to obtain desired aesthetics in a more time-efficient manner. Arnold makes everything easy, whether it's the simple controls or the clear, consistent API.
Arnold also supports volumetrics and includes a node-based material editor, making the process quite intuitive. Presets for out-of-the-box and additional node solutions are provided. Arnold is also excellent for particle and destruction effects. You have a 30-day trial for free. This best render engine 3d modeling is primarily designed for the rigors of feature-length animation and visual effects. It is accessible as a standalone renderer on Linux, Windows, and Mac OS X, with supported plug-ins for Maya, 3DS Max, Houdini, Cinema 4D, and Katana.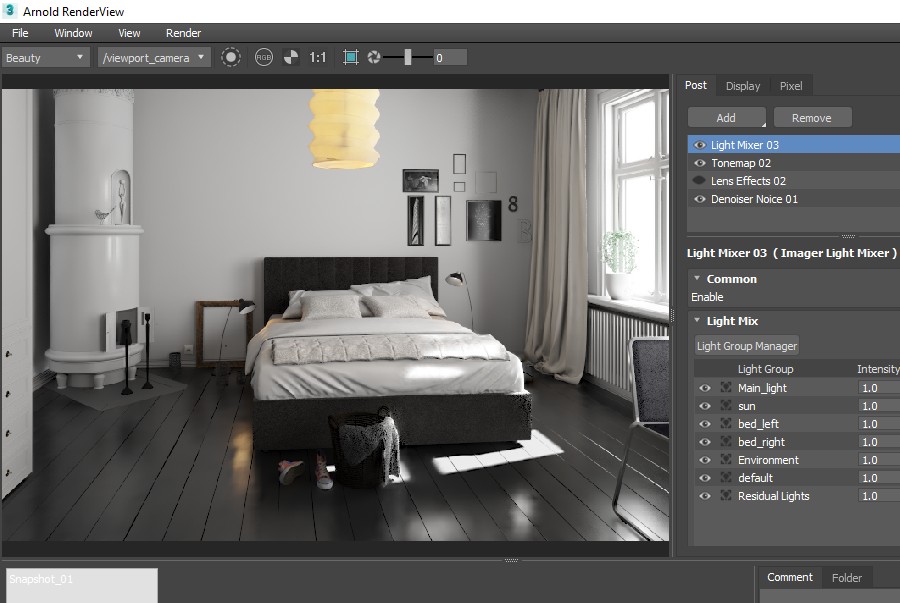 Corona
Given that it is a relatively new software addition to the architectural rendering industry, Corona renderer isn't as well-known as the other alternative names on this list. Corona is one of the fastest rendering software solutions currently available, even though it lacks some features such as velocity render. Although it isn't as fast as Octane Render or V Ray, it does generate excellent renderings in a decent amount of time when compared to other similar programs.
Corona Renderer generates simple animations with superb light effects, and software updates and patches are provided regularly by the development team, so you don't have to worry about any potential hiccups. The software also allows for perfect interaction with 3DS Max, allowing you to rent complex 3d models without having to worry about compatibility issues.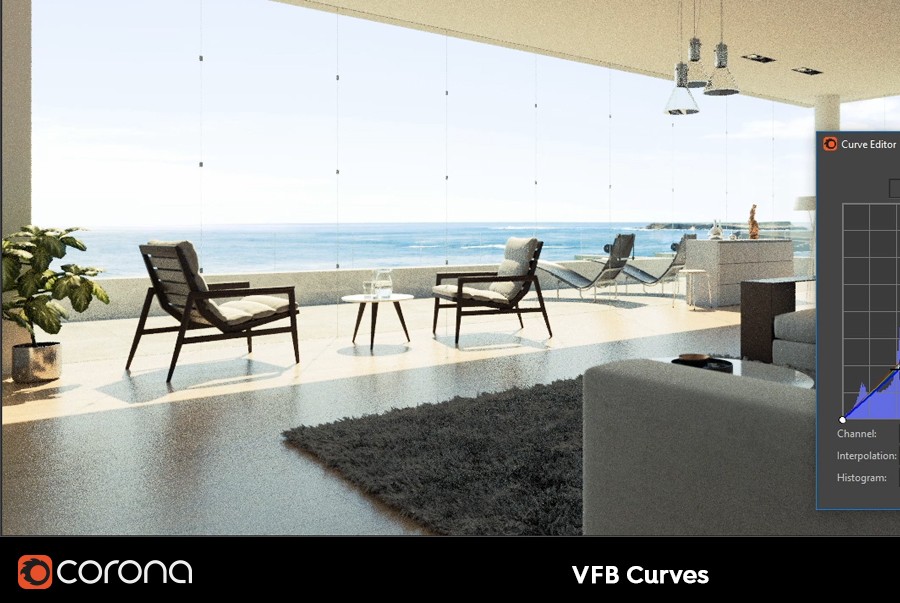 RenderMan
RenderMan may give unequaled flexibility for any production workflow thanks to a new state-of-the-art technology tailored for physically-based rendering. Not only at Pixar for our feature films, but also throughout the industry for rendering Visual Effects and animation, demonstrating its scalability and versatility are the fields RenderMan appears.
RenderMan- the best render engine for VFX provides ready-to-use production tools from Pixar and ILM, including materials and light transfer, with no need for development. It comes with the most up-to-date open-source tools and APIs, allowing you to create complex collaborative environments with maximum pipeline freedom.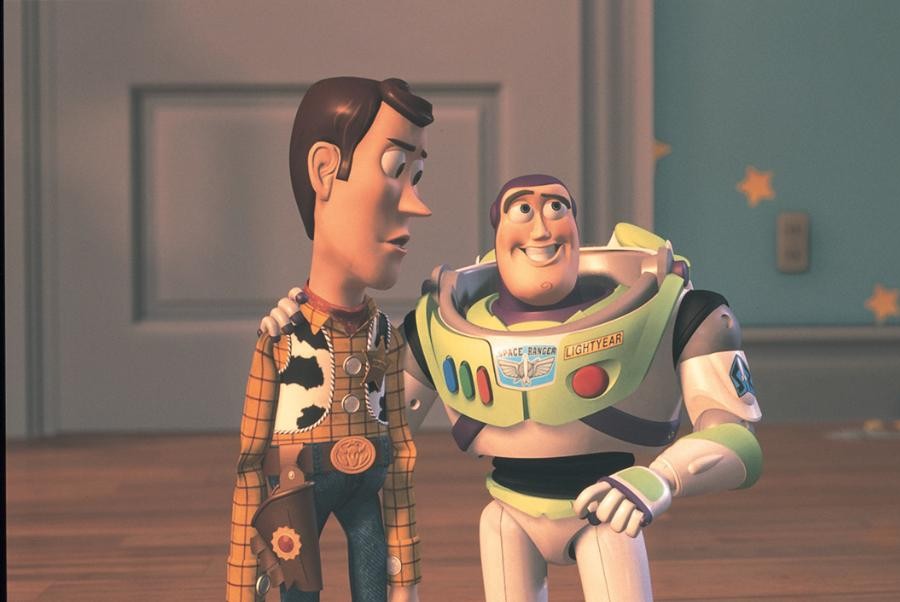 Lumion
Lumion 3D is another popular rendering program that is very useful for architects that work with a lot of exteriors. With its simple user interface and set of powerful tools, you can quickly create unique designs. Aside from that, it works with practically all rendering tools, including CAD. This functionality comes in handy when dealing with juniors or other architects that prefer to render using different tools. So, no matter what CAD software you use or how much experience you have with rendering, you can import your model(s) into Lumion and begin sculpting and molding the real-life or conceptual context around your design in minutes.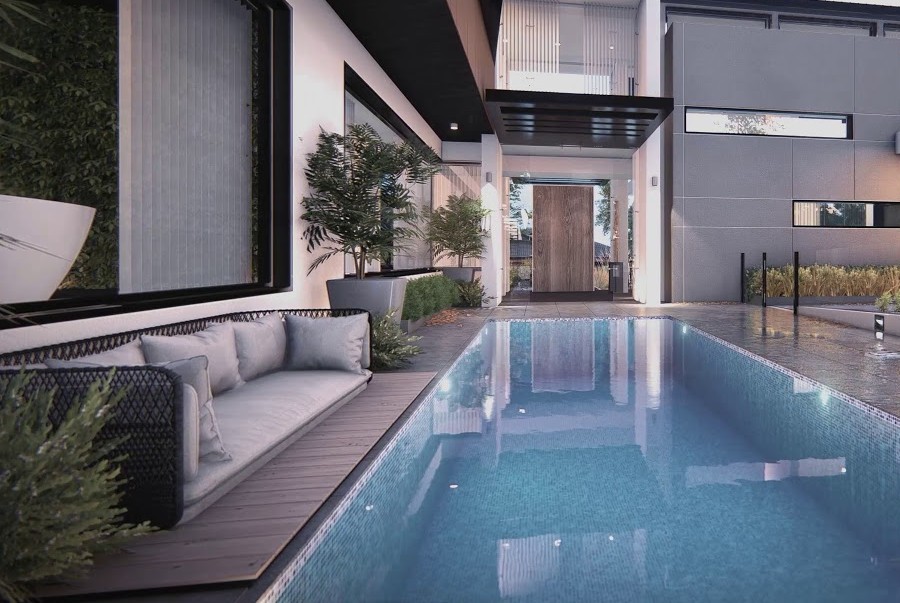 4. Conclusion
What is the best render engine? It's crucial to understand the fundamental differences between those two fantastic 3D render engines before deciding which to use. For example, there are two types of 3D render engines: unbiased (Arnold; Cycles; Octane) and biased (Arnold; Cycles; Octane) ( V-Ray; Redshift; Mental Ray…).
The veracity principle guides the calculations of the unbiased 3D render engine. Everything must be exactly how it is in the real world. There are very few parameters that may be modified, except for a few camera changes. Furthermore, it is critical to recognize that impartial rendering is never complete. It will go on indefinitely, and the image will improve. All you have to do now is stop it once you're happy with the outcome.
All settings for biased rendering are changed manually. As a result, the rendering procedure is limited in scope. It works at an astounding speed since it is based on the most powerful existing calculating algorithm – the Monte Carlo concept. We can get a high-quality final photograph in less time this way. That is precisely why it is so well-liked.
VFX rendering hopes that 8 best render engines in 2023  can provide the necessary information for you!
See more: