Top 5 Best Blender Render Farm Comparison (Still Image)
Continuing with the render farm comparison series, we are going to run a still image test on various Blender render farms.
Project for comparison
Let's have a quick look at the scene we are going to render today. It's a still image with the following:
Size: 3840 x 2160p (4K resolution)
Blender 3.3, Cycles GPU
Max samples: 3840
Noise threshold: 0.005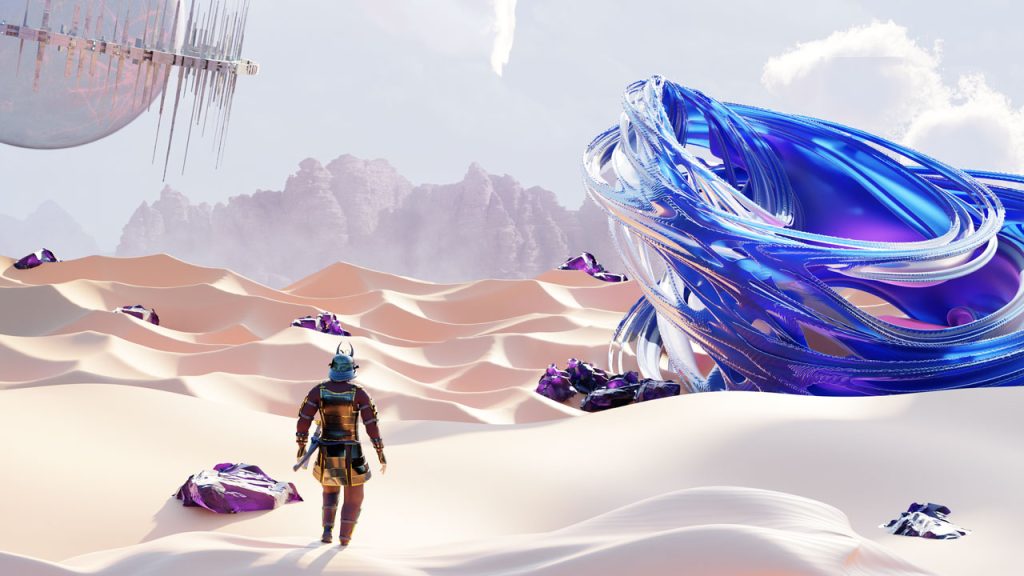 Best Blender Render Farm Comparison
Like the last Redshift render farm comparison, the Top 5 render farms are:
There are many rendering tiers. But we only render one still image so no need to use high rendering tiers. We will use Low or Standard priority for GarageFarm, RANCH Computing and RebusFarm. For the remaining 2 farms that have no priority, we still test the GPU 3090 node of GPU Region 1 on Fox Renderfarm. In the previous post, we said that iRender Farm has GPU 4090 package. So we will use it this time.
Let's see how we render a high-resolution still image on different render farms.
First, Fox Renderfarm. For Blender rendering, we need to upload and manage projects through web submission. There are four steps at Fox Renderfarm: uploading scenes & assets, submitting a job, analyzing scenes, and rendering.
Fox uploads our scene really fast through their transmission tool Raysync. After choosing Blender 3.3 and the GPU 3090 node, we go to analysis. Then submit.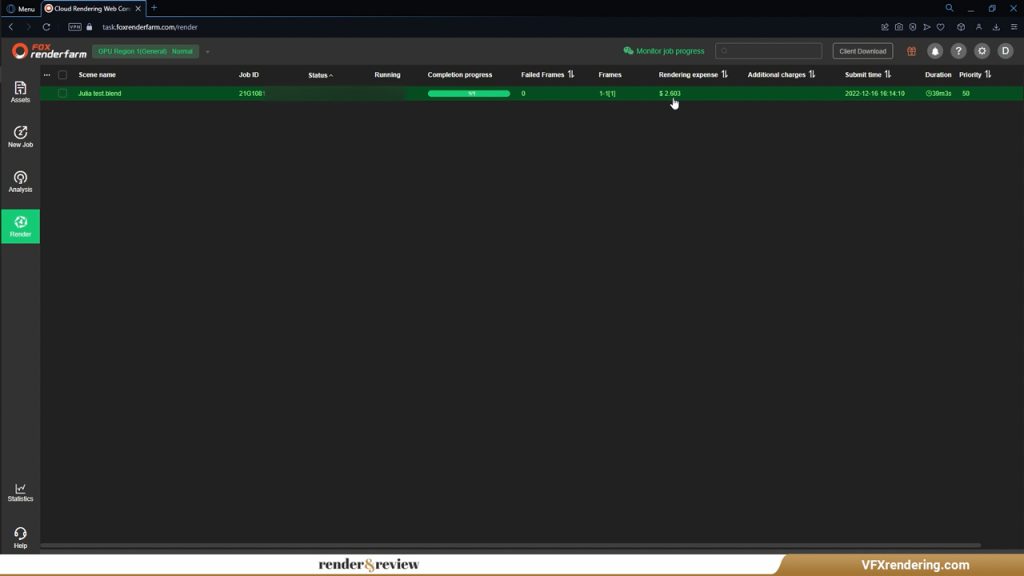 Note: Other than GPU 3090 nodes, Fox also offers nodes with GPU 1080Ti, 2080Ti, and 3060. These three GPUs have 11 or 12 VRAM, less than 3090's (24 VRAM). So you should consider the GPU node for rendering your images, particularly anything higher than 4K. Similar to CPU rendering, you should choose the right amount of RAM, the more the better.
The still image takes 39 minutes to complete, and costs us $2.6. But the color of the image is not correct.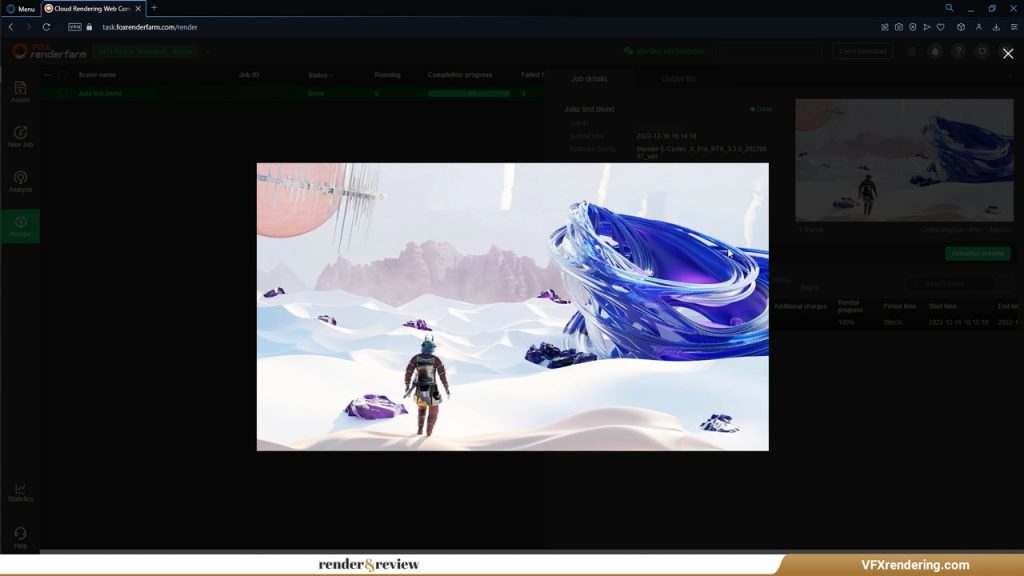 The second render farm is GarageFarm. GarageFarm has a special 33% off program for all Blender users in case you haven't used this farm before. After installing the renderBeamer plugin for Blender, don't forget to check if the plugin is activated from Preferences Add-ons. Then you can send the scene right inside the Blender application. Next, you choose the render settings.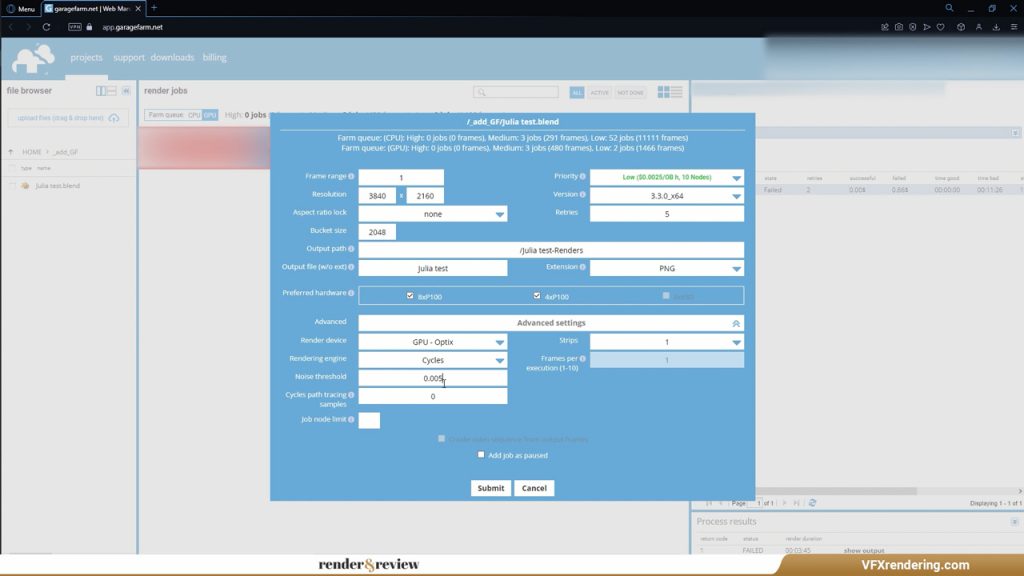 GarageFarm has a feature called 'strips' that allows you to render a still image over multiple nodes. Each strip renders a part of an image on a node. In other words, it is distributed rendering. In most cases, distributed render will help us to cut down render time as multiple nodes will work in parallel, on all the strips. But in our experience, a difference in the hardware of the nodes could give not the same output. So to ensure the quality of the whole image, we still choose to render on one single node.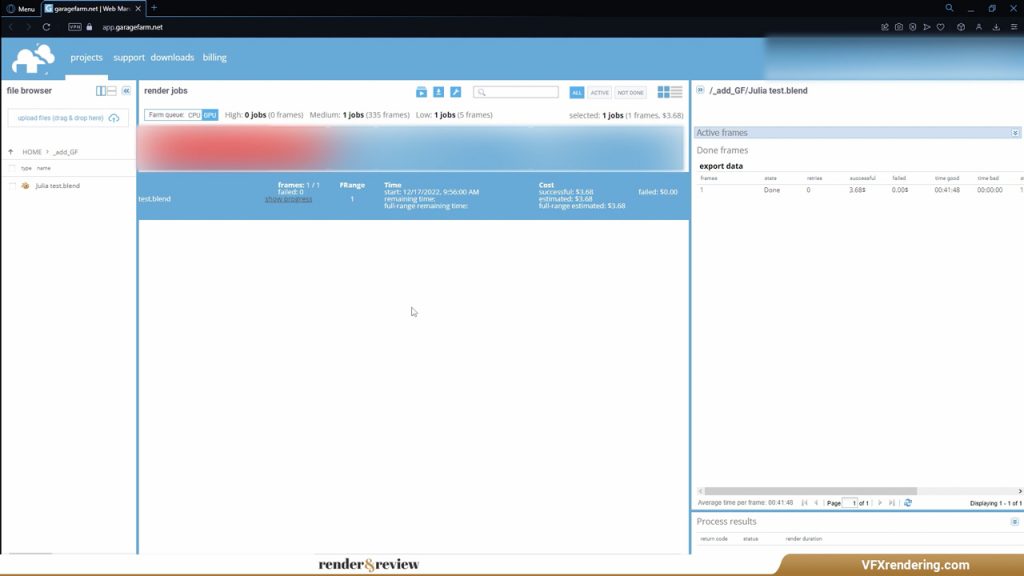 It takes us 41.48 minutes to render the still image and costs us $3.68. The color is not correct.
Next is iRender Farm. You will rent their powerful server and set it up for your own software and workflow. We use their transferring app called iRender Drive to upload the project. Then we create a node of a suitable server. They have a lot of packages: 1 to 8 GPU 3090 and 2 GPU 4090. We choose GPU server 4S which has 2 GPU 4090.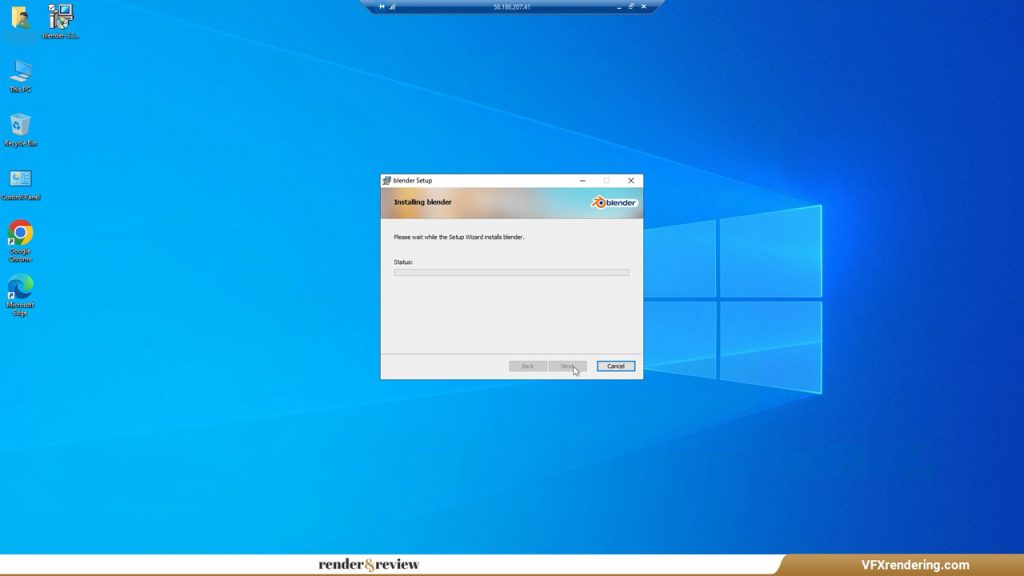 As soon as being on their server, we need to install Blender. It takes us less than 5 minutes to do so. Since connecting to their remote desktop, it's no different from using your own computer at home. Now let's render.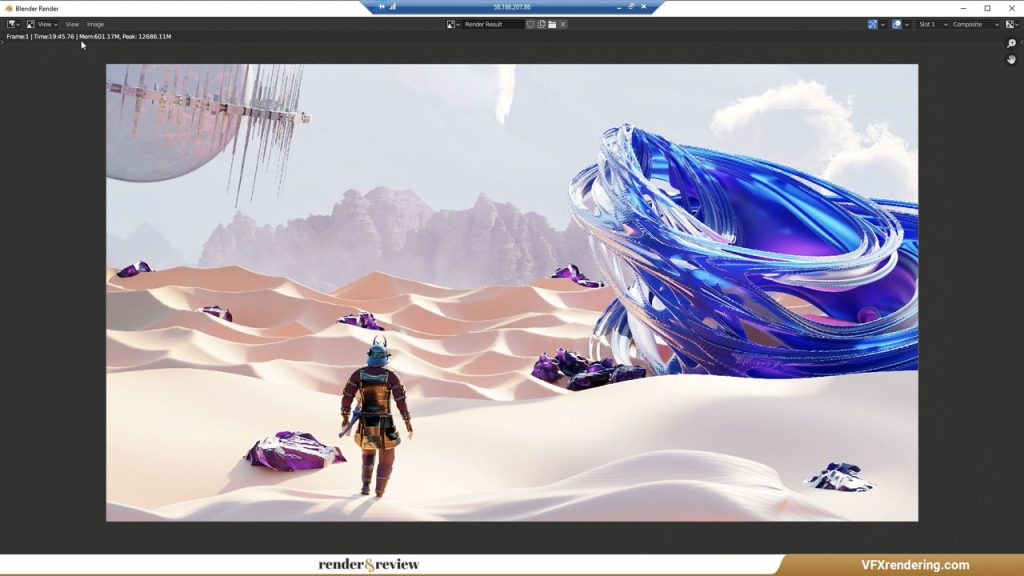 iRender renders the still image in nearly 20 minutes and costs about $5.
The next render farm is RANCH Computing. After installing the RANCH checker plugin, you can send the scene directly from Blender user interface. The plugin will check if your scene has any errors before sending it to the farm. Then you go to the Web Manager to submit it with a priority. We choose GPU-Low, of course. Now, wait for the render to finish.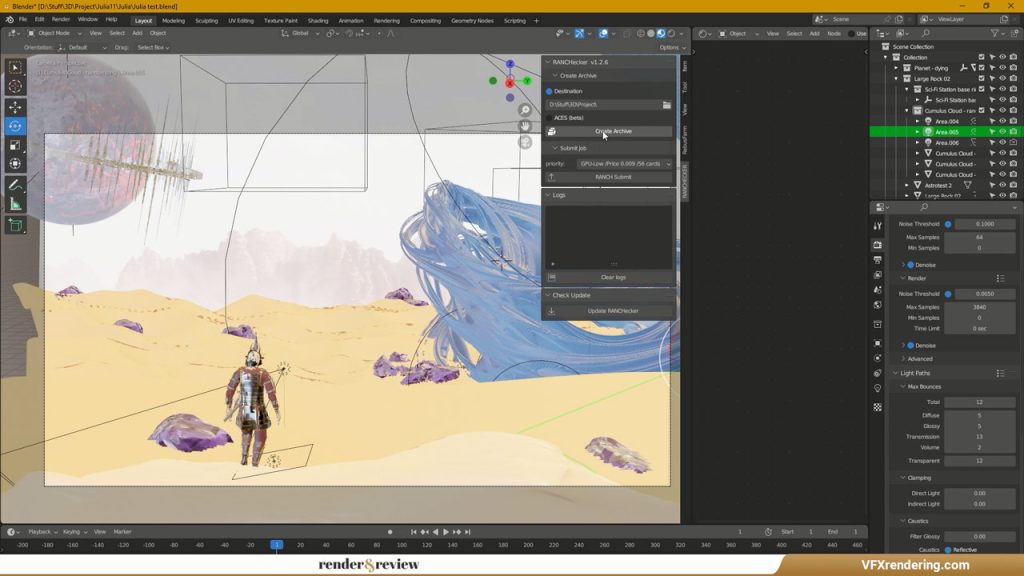 Note: RANCH Computing has a separate priority for projects that need more than 11GB of VRAM. That is GPU-24-VRAM priority with 24 GB of VRAM on each node. It's better to select this GPU priority for rendering your images, particularly anything higher than 4K. Similarly, for CPU rendering, RANCH offers CPU-Low-256 priority. Its nodes are equipped with 256 GB of RAM.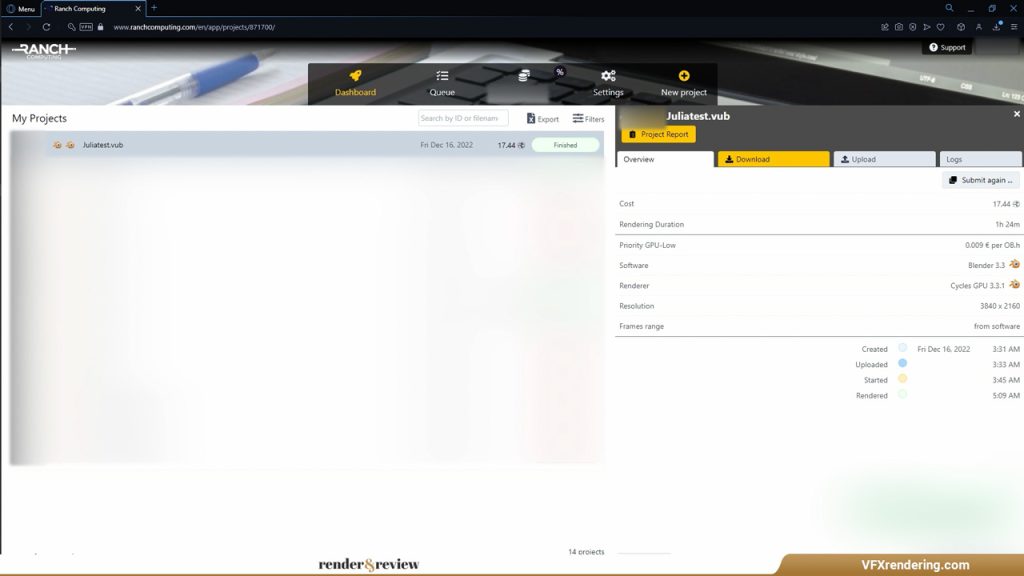 RANCH Computing renders our still image in 1 hour 24 minutes, and costs 17.44 render points. Unfortunately, RANCH Computing gives the image the not correct color.
Lastly, RebusFarm. This render farm develops a tool called RebusDrop that directly integrates into the render settings of Blender. The plugin will take care of all assets and render settings for you. There are two rendering modes for still images. You can either render in distributed mode or on one PC only. Distributed rendering is definitely many times faster (with a higher cost of course). But this mode is only supported on CPU. Also, we want to ensure the quality so we still go with GPU and on one PC.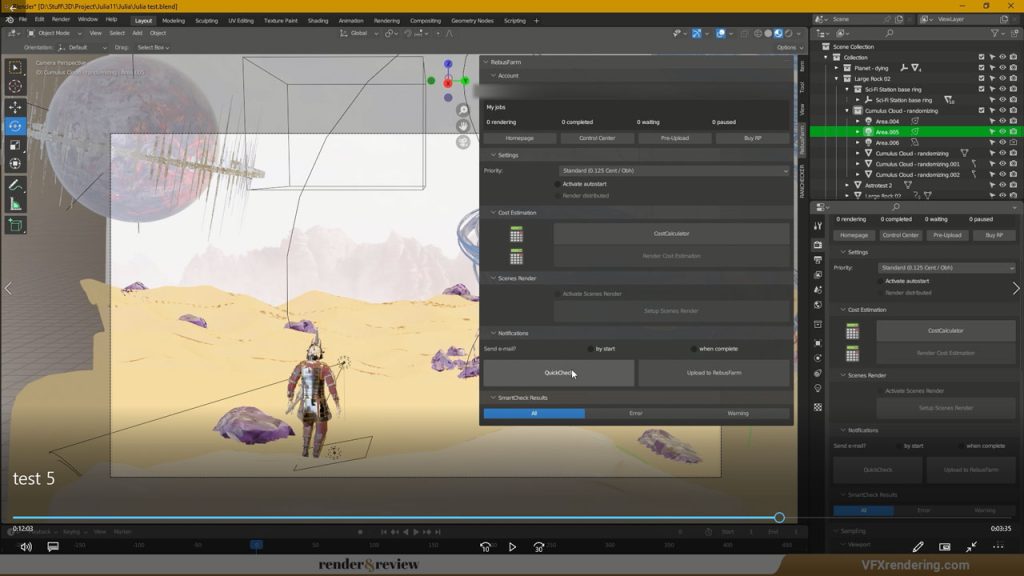 Don't know why but the cost is very high. We don't know when the render will finish. So we cancel it because all credits are used up and go negative.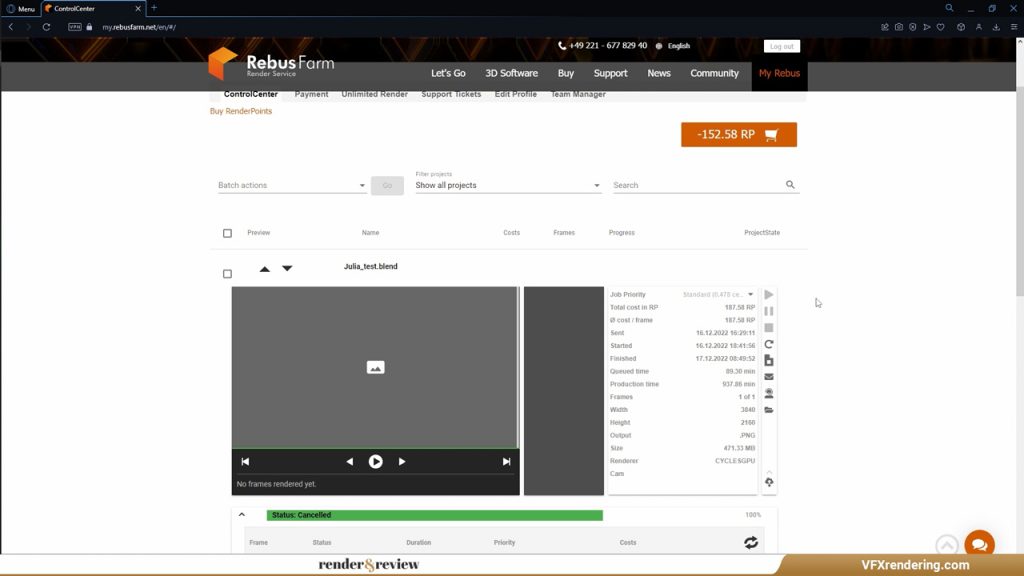 Blender Render Farm Test – Still image
So, we have tested a still image in Blender Cycles GPU on 5 render farms. Here are the results for rendering on one node:
Fox Renderfarm – Total Cost: $2.6, Render time: 39m (Color not correct)
GarageFarm – Total Cost: $3.68, Render time: 41.48m (Color not correct)
iRender Farm – Total Cost: $5, Render time: 20m
RANCH Computing – Total Cost: €17.44 (~ $19), Render time: 1h24m (Color not correct)
RebusFarm – Can't test
From the results above, we can see that Fox Renderfarm is the cheapest render farm, iRender Farm is the fastest render farm. It's true that for some render farms, distributed rendering is faster, but we want to render on one node to keep the image quality. Because whether the expense is expensive or cheap, the render time is short or long, at the end of the day, all that matters is getting the work done. Only iRender renders the correct color for our image.
Wrap up
That's all about today. Do you find a Blender Cycles render farm you need?
We will come back with another Blender render farm comparison, but for an animation on the higher priority packages of the render farms.
If you want us to compare the best render farms for any software, please comment or send a request to [email protected] Stay tuned for the next post in this series!
See more: