Best GPU render farms
GPU rendering has come a long way since the advent of GPU, GPU render engines have been used by more and more artists all over the world. Why is that? It is because of the advantage of GPU rendering over the mainstream CPU rendering. GPU is super fast, flexible and scalable.
To tackle the heavy renders, or to deliver the realistic imagery on deadline, artist will need GPU rendering solutions, in other words, GPU render farms. Find out the best GPU render farms below with Vfxrendering. This top render farms is for GPU rendering only, we focus more on the suppport for multi-GPU render engines such as Redshift, Octane, Blender, Arnold GPU, V-Ray RT, and much more.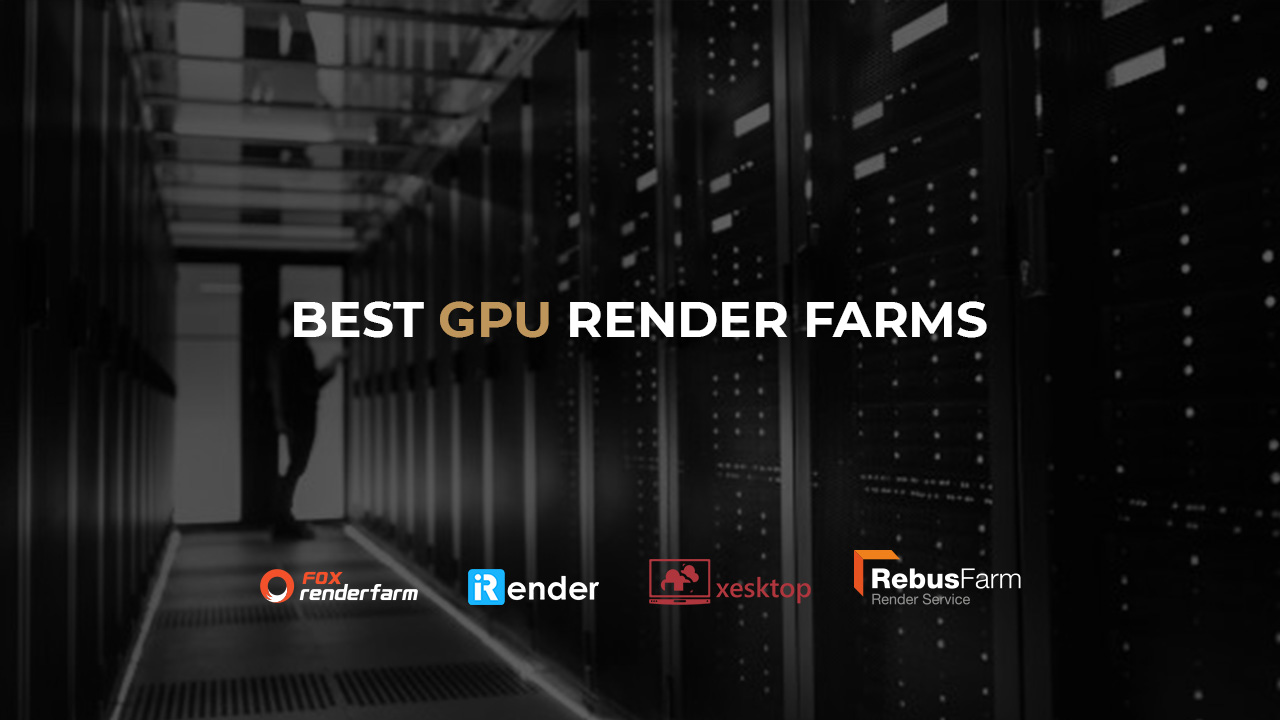 What is GPU render farm?
We have mentioned this question once in the article "CPU vs GPU render farm". Simply explain, GPU render farm is a render farm that supports GPU rendering. Then what is a render farm? A render farm is a cluster of computers (nodes) invidually or linked togther to process or render Computer Generated Imagery (CGI), typically for Animated Films, CG Commercials, VFX Shots, or Rendered Still Images.
There are usually 2 models of GPU render farms:
The 1st model
Render farm consists of many nodes, each node has 1 GPU.
This type is quite simliar to CPU render farm. Usually, for CPU render farm, each node is equipped with 1 CPU. Because most computers support only one CPU. Some workstations and many servers have duel socket motherboards that support 2 CPUs of the same kind.
This model of GPU/CPU render farm consists of many render nodes and one render manager (farm manager). Farm manager will divide the jobs into smaller tasks and distribute them among all render nodes. Render nodes, which have all necessary software (3D DCCs, renderers and plugins) will listen to orders from render manager and render/process the tasks received.
But there is an issue in this model. The job will be loaded on every single nodes, which means the loading time will be multiplied by the number of nodes, taking much more time than just loading on one node. As a result, this kind of render farm has to take the quantity to cover the quality. Their render farms can have thousands of nodes, corresponding to thousands of CPUs & GPUs.
The 2nd model
Render farm consists of many nodes, each node has many GPUs.
For GPU rendering, you can easily add more and more GPUs to your computer to boost performance. As GPUs execute the rendering tasks in parallel, they do scale linearly with more cores. One node equipped with multiple GPUs has the same power of many nodes with 1 GPU. Back to the issue of 1st model, the job needs to be loaded all over again in every node before it can be rendered. However, for the 2nd model of GPU render farm, just a few nodes with multiple GPUs are more than enough to render a project. So the time to load scene on each node is not much; also, many powerful GPUs will render project very fast. That means you are getting maximum GPU performance.
Another advantage of this model is that render farms are able to apply technology such as NVLink to their nodes.
Best GPU render farms
iRender Farm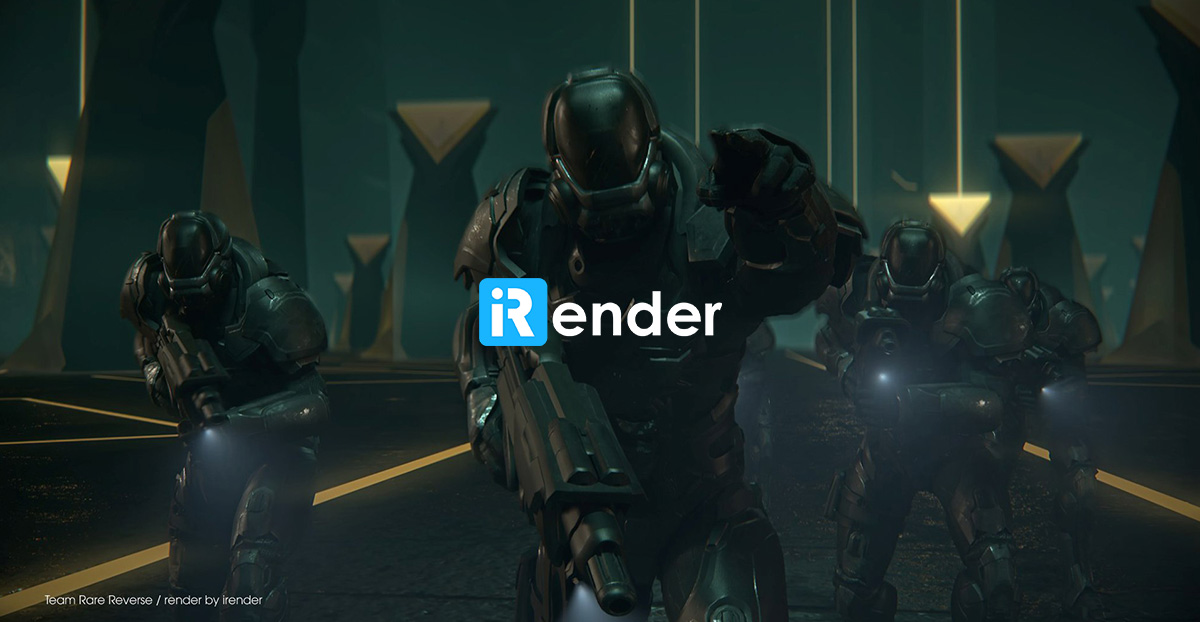 iRender is a render farm from Vietnam, established in 2019. It's kind of new, however, its approach and development are really impressive. The platform of iRender is IaaS, where you can fully control and use their remote servers as your computer, via Remote Desktop. Therefore, you can install any GPU render engines with any DCC applications.
Hardware: RTX 3090.
Pricing: from $3.8/hour/node to $28/hour/node.
Note:
Support all GPU based render engines.
Single, dual and multiple GPUs configuration for suitable render engines.
High-end hardware, NVLink supported.
Need to setup software in the 1st time using.
Rebusfarm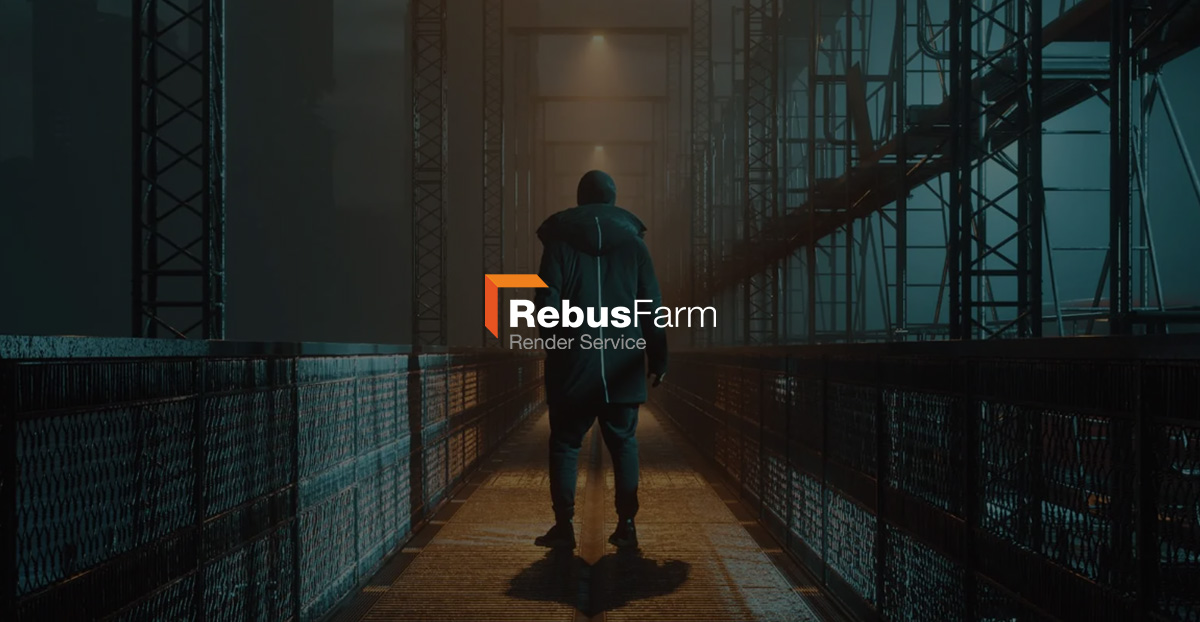 RebusFarm is a German-based company, and have a long history with a high reputation among many studios. They provide a SaaS platform, with a plugin integrated into your host application called RebusDrop. RebusDrop prepares your scene and uploads it, including all your assets and render settings, to the cloud. You can keep track of the render process in their web interface.
Hardware: GPU with 217 Octanebench.
Pricing: 0.46 cent/Obh.
Note:
Support many GPU based render engines.
Can't check the detailed configuration of render nodes.
Fox Renderfarm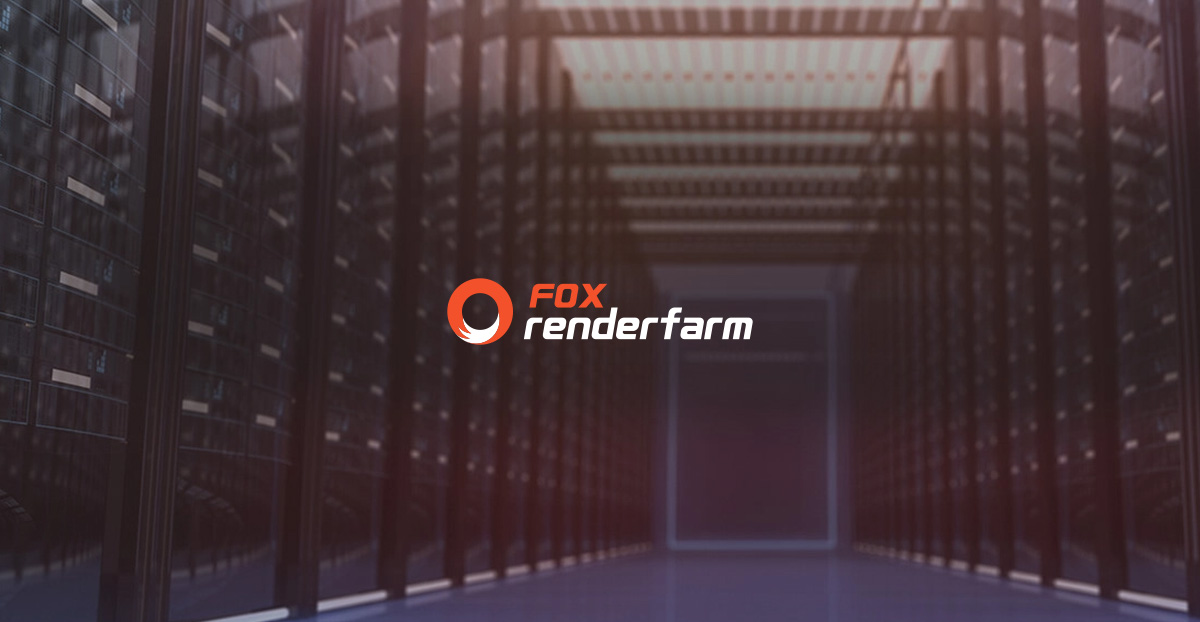 Fox Renderfarm is from China, established in 2009. It's a well-known render farm which is the choice of many 3D artists, and is the service for many hits and blockbusters. Their approach is SaaS, you will proceed with the render on their website or through a Desktop Client.
Hardware: 1080Ti / 2080Ti /3060 / 3090
Pricing: $2/node/hour.
Note:
Support many GPU based render engines.
Many types of GPU models.
Can't check the detailed configuration of render nodes.
Xesktop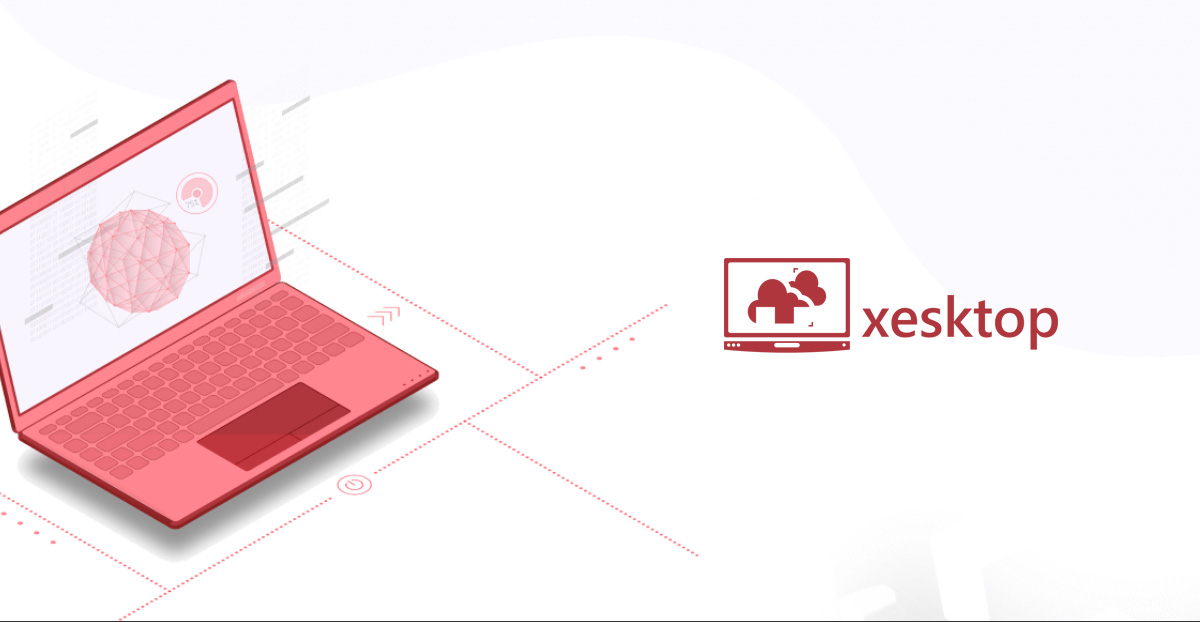 Xesktop is a remote server rental service from UK offering GPU servers. Their approach is IaaS. User will access the server via Remote Desktop application and use it as if it was your own computer. You can install and render on any of the popular 3D software packages.
Hardware: GTX 1080Ti, Tesla V100.
Pricing: $6/hour/node and $8/hour/node.
Note:
Support all GPU based render engines.
More suitable for multiple GPUs render engines (support 8 or 10 GPUs).
Powerful hardware, NVLink supported.
Need to setup software in the 1st time using.
Final thoughts
From two models of GPU render farm above, in Vfxrendering's opinion, we think the most optimal GPU render farm model is that each node has as many GPUs as possible. Not only the number of graphics cards, but also the model should be taken in consideration. We choose 4 best render farms for GPU, that is Fox Renderfarm, iRender, Rebusfarm and Xesktop.
Fox renderfarm and Rebusfarm are recommended by many 3d artists and studios. However, their approach is SaaS, we could not really check the actual configuration of render nodes that are processing our projects. For Fox Renderfarm, their price is based on 2 cards node. It seems that they also have single card node and quadruple cards node. But it is not clear. Besides, user can choose among four GPU models when submitting the job: GTX 1080Ti, RTX 2080Ti, RTX 3060, RTX 3090. Interestingly, the price is the same for any GPU model.
Rebusfarm does not show the GPU model, saying that they have latest GPUs, each with 217 Octanebench. Before, they have NVIDIA Quadro RTX 6000. Similar to Fox Renderfarm, it is not clear about the node configuration of Rebus.
For IaaS options, we have iRender and Xesktop. A feature of IaaS render farm is full control. User will access the instance and work directly on it. So we can clearly see the actual configuration of node, like how many GPU, the GPU model, etc. For iRender, their servers are all equipped with RTX 3090. RTX 3090 is one of the latest GPUs of NVIDIA RTX series (the latest RTX 3090Ti was released on 29 March 2022). This high-end card, with 661 OctaneBench score is best for editing and rendering. Furthermore, its 24 vRAM is overkill (they also provide NVLink to double vRAM). iRender have 1x, 2x, 4x, 6x and 8x cards servers for single, dual and multiple GPU render engines.
On the other hand, Xesktop has two servers: 10x GTX 1080Ti and 8x Tesla V100. GTX 1080Ti is okay for rendering, but not the best. RTX series cards are more powerful than GTX series, due to a switch in architecture that increased performance and allowed for features specific to RTX series cards. In addition, 1080Ti only has 11GB vRAM. This vRAM limit is fine for normal, simple projects. For more complex, heavy scenes, we will need bigger vRAM. Server Tesla V100 with NVLink can somewhat handle them. Still, Tesla V100 is suitable for training AI, machine learning, its architecture is not delicated to rendering like RTX cards.
To sum up, we can rank the Best GPU render farms as iRender, Rebusfarm, Fox Renderfarm, Xesktop respectively.
See more: