Which renderer for Cinema 4D should I use in 2023?
"Which renderer for Cinema 4D should I use?". That's a question many artists are wondering. Find out with VFXRendering below.
Renderer for Cinema 4D
Cinema 4D ships two built-in render engines – Advanced and Physical. But they are not the only options for Cinema 4D artists. You can also use Cinema 4D together with many powerful third-party render engines and leverage their unique strengths for your projects.
The best render engines for Cinema 4D are Redshift, Octane, and Arnold. Besides, you are able to use other renderers for Cinema 4D such as Vray and Corona by Chaos Group, Maxwell Render by Next Limit. There are also been some other render engines in the past but they stop supporting Cinema 4D for later versions due to many reasons.
In this article, we will talk about the big three renderers Redshift, Octane, and Arnold. Specially, we will see more about their pricing and licensing plan.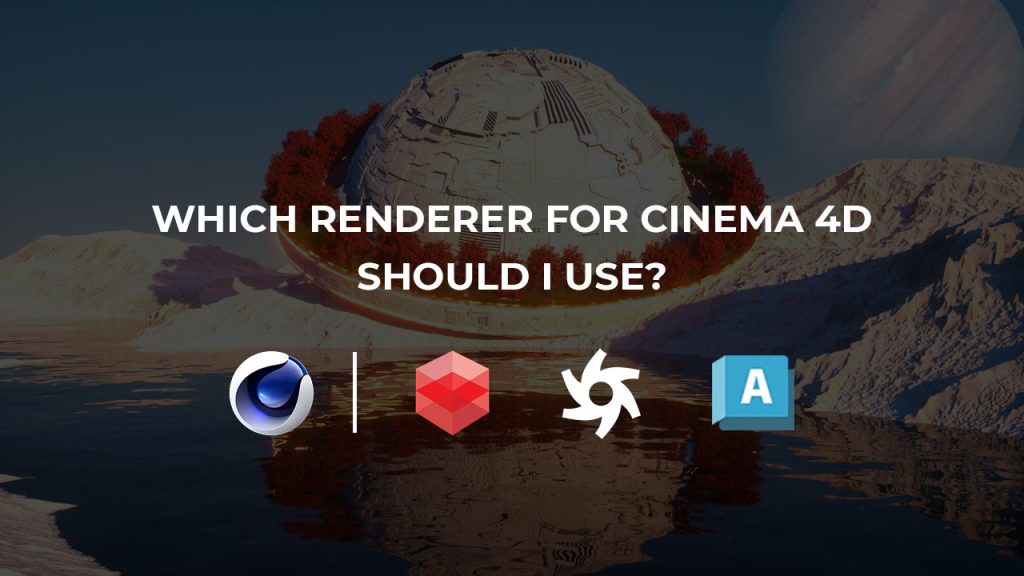 Redshift by Maxon is a fully GPU-based render engine. This biased renderer is one of the fastest on the market, making it the render engine of choice for the motion design industry.
Why should you use Redshift?
Fast and flexible: Redshift is incredibly fast. This biased renderer allows you to alter the quality and performance to match your needs regardless of the size or the budget for a project. Further, Redshift works with multiple GPUs. The more GPUs added to the rendering workstation, the faster Redshift will be. Though Redshift doesn't scale perfectly like how Octane does, it is substantial.
Photorealism: Redshift can produce stunning outcomes ranging from photorealism to stylized character animations and motion graphics.
Huge community: The popularity of Redshift has risen significantly over years. It has a large user base and many places to find users and get help.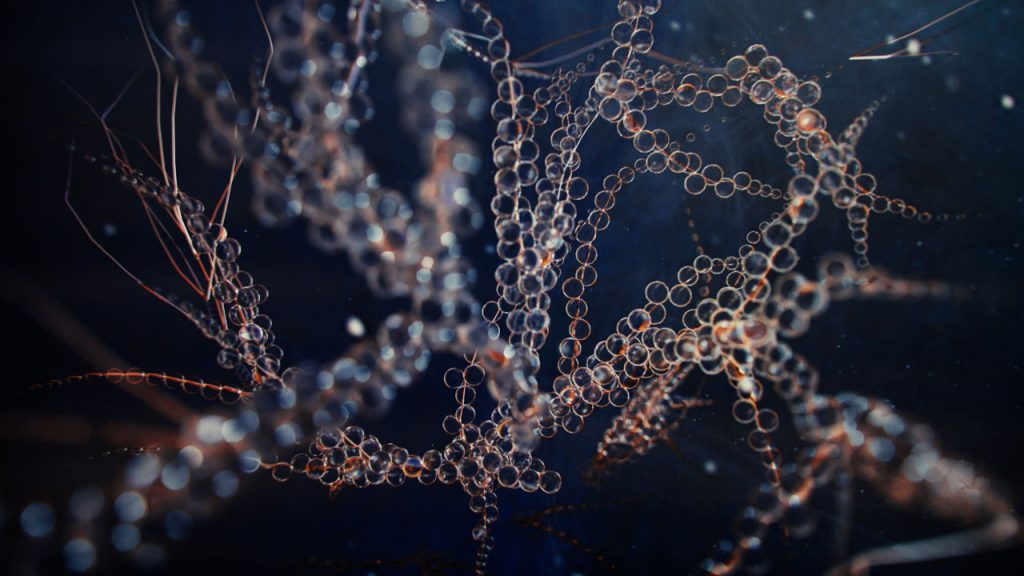 Compatibility
Redshift is available on all major platforms Windows, Linux and macOS.
For Windows and Linux: it requires an NVIDIA GPU with CUDA compute capability 7.0 or higher. GPUs from NVIDIA Quadro, Titan, or GeForce RTX series are recommended for hardware-accelerated ray tracing.
For macOS: Apple M1 or AMD Navi/Vega GPU.
License and Price
In August 2021, Maxon discontinued the perpetual licenses of Redshift and made it a subscription-only product. Before, Redshift perpetual licensing cost $500 per node-locked license; $600 per floating license. For subscriptions, it used to cost $250/year for a node-locked license, or $300/year for a floating license.
Right now, a Redshift subscription is available at:
In addition, Maxon offers discounted prices for educational licenses. There is a 14-day free trial of Maxon One which you can try all Maxon products including Redshift.
Octane Render by Otoy is a fully GPU-based render engine. Its fast speed and stunning output quality have made Octane a big player in the motion design industry in recent years.
Why should you use Octane?
Fast and powerful: Octane is very fast. It outperforms its competitors many times, especially when rendering glass/transmissive materials. Like many modern GPU engines, Octane can use multiple GPUs to improve rendering speed. But you know what's special about this GPU renderer? It scales extremely well with the number of GPUs – almost linear. So you can just add up more and more video cards in your Octane rendering system.
Stunning images: This renderer is an unbiased ray tracer so it produces accurate results, making the images photo-realistic. It is similar to Arnold, but uses GPU technology.
Huge community: Octane is used by many artists and studios. Its large community makes it easy to find users and get help, from social media groups to the official Otoy forums.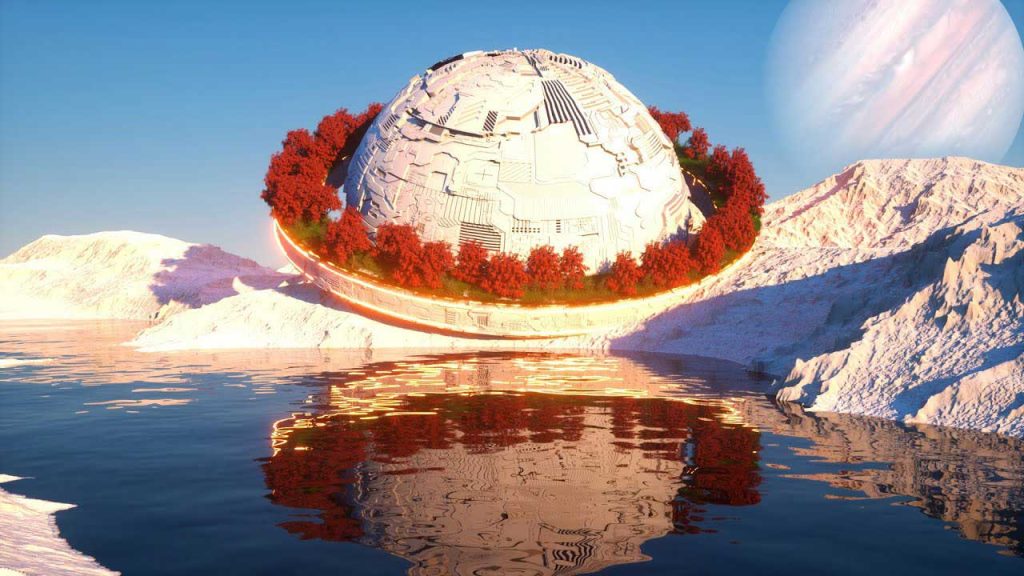 Compatibility
The current stable version of Octane (2022.1), is available for Windows, Linux and macOS.
On Windows and Linux, Octane requires an NVIDIA GPU that has CUDA compute capability of 3.0 or higher.
On macOS, Octane X requires an Apple M1/M2 GPU or AMD Vega/Navi GPU.
License and Price
From the end of November 2022, Octane had a big change in its licensing model. A new single Studio+ subscription plan has replaced its Studio, Enterprise and Enterprise+ plans and perpetual software licenses.
Before, Otoy used to offer a range of ways to buy OctaneRender, including perpetual licenses and subscriptions. Perpetual licenses cost €699 for the standalone renderer and one plugin for a host DCC application. Subscriptions including the Studio (2 GPU limit), Enterprise (no GPU limit) and Enterprise+ plans cost between €199/year and €479.40/year. So in the old model, you can choose a plan to suit how many GPUs you wanted to use in a render machine, and what extras you wanted.
Now, Otoy combines all of that in one single model – Studio+ subscription. At the time of this article – January 2023, Studio+ is available for:
The price of a Studio+ subscription is in the middle between the old Studio and Enterprise plans. But you will get no limit on the number of GPUs like the old Enterprise plan.
Still, Octane keeps its free Prime plan for some software such as Blender, Daz, Unity, and Unreal Engine. But this free tier is limited to 1 GPU rendering.
In addition, there are free trials for Standalone Edition and Octane X.
Arnold is a highly optimized, unbiased, physically-based 'Monte Carlo' ray/path tracing engine. It is the built-in renderer for Autodesk 3D software. With rock-solid features and unparalleled quality, Arnold has been the choice of studios in various feature films.
Why should you use Arnold?
Manage complex projects: This renderer thrives on heavy data sets and handles complex work with ease.
High quality: Arnold renders high-quality 3D images and delivers stunning photoreal or stylized results.
A set of robust, production-ready tools: This renderer is feature-rich, you will save lots of time with its powerful shaders, operators, textures, and utilities.
Versatility – Since Arnold 6, users are able to switch seamlessly between CPU and GPU rendering with no quality loss. Yet Arnold GPU may have some limitations as it is not that long in development compared to Arnold CPU. We have a comparison Arnold CPU vs Arnold GPU here.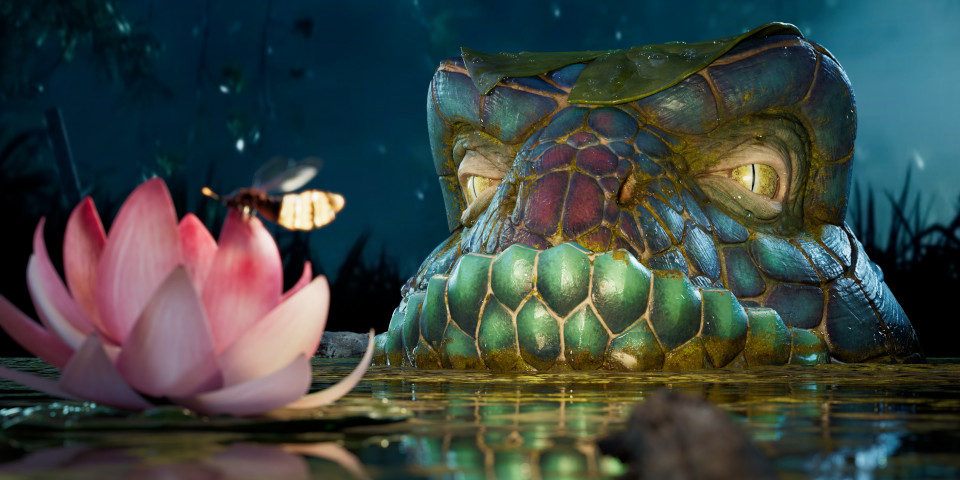 Compatibility
In general, Arnold CPU works with a 64-bit system of Windows, Linux, or macOS.
GPU rendering, however, works on Windows and Linux only and requires an NVIDIA GPU. The Optix denoiser also needs an NVIDIA GPU that has GPU compute capability over 5.0 or above. You can check the full system requirements of Arnold here.
License and Price
The software is now rental-only, with several ways to subscribe. If you are a freelancer artist or a small studio rendering on a local workstation, a single-user subscription is your best option. Single-user subscriptions are available for:
Monthly – $50/month
Annual – $380/year
3 year – $1140/3 year
On the opposite, if you are using Arnold on a render farm and need many seats for a team, you should purchase the multi-user subscription. This subscription is available for annual ($630/year) and 3-year purchases only.
Moreover, Arnold is free for educational institutions. There is a 30-day trial if you want to try this production renderer before buying.
Conclusion to Renderer for Cinema 4D
Redshift, Octane, and Arnold are great renderers for Cinema 4D. While Redshift and Octane are best known for their speed, Arnold is well known for its uncompromised quality. The advent of Arnold GPU will bring its speed to catch up with other modern GPU renderers.
Talking about licensing, every renderer is going subscription now. Some may think it is not economical in the long run compared to the old perpetual licenses. But we think the subscription model has its own benefit. Buying licenses on our own is more affordable and flexible. Because the renderers all have monthly and combo plans.
See more: