Enter the 3DModels Car Render Challenge 2023
Hi guys. The 3DModels Car Render Challenge 2023 has started.
It is a perfect opportunity for all 3D artists to push their creative boundaries and sharpen their skills. Are you up for the challenge?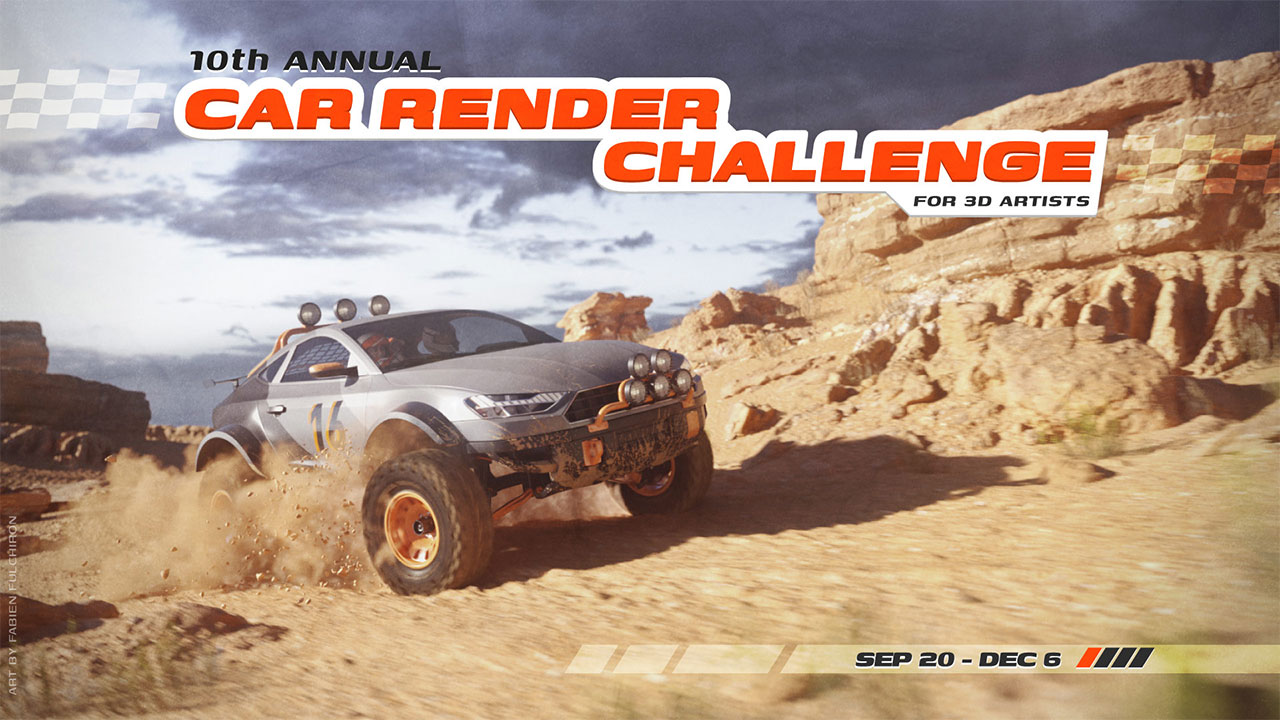 Car Render Challenge 2023
Topic
The topic of the challenge is to create a car 3D model, put it into a 3D environment, and make a beautiful render.
But the judges will require more than that. Don't forget to read the contest rules to know what you need to do.

How to submit
On the 3DModels challenge website, use the submission form and the "Add work" button to submit your entry before the deadline.
Please note that:
1. The render should be at least 1500 pixels wide if the work is horizontal.
2. Render size should not exceed 5 MB and should be in .JPG format.
3. Work can be in any style you like with the use of post-production (low-poly, cartoon, futuristic, etc).
You can read the full requirements at the bottom of the page.
Closing date
The challenge is open for art submission from September 20 to December 6. Submissions end at 15:00 (GMT). 3DModels has set the timer on the page, which is easier for you to follow.
Car Render Challenge 2023 Prizes
The Car Render Challenge by 3DModels is a large rendering event. It is supported by the best companies in the 3D industry.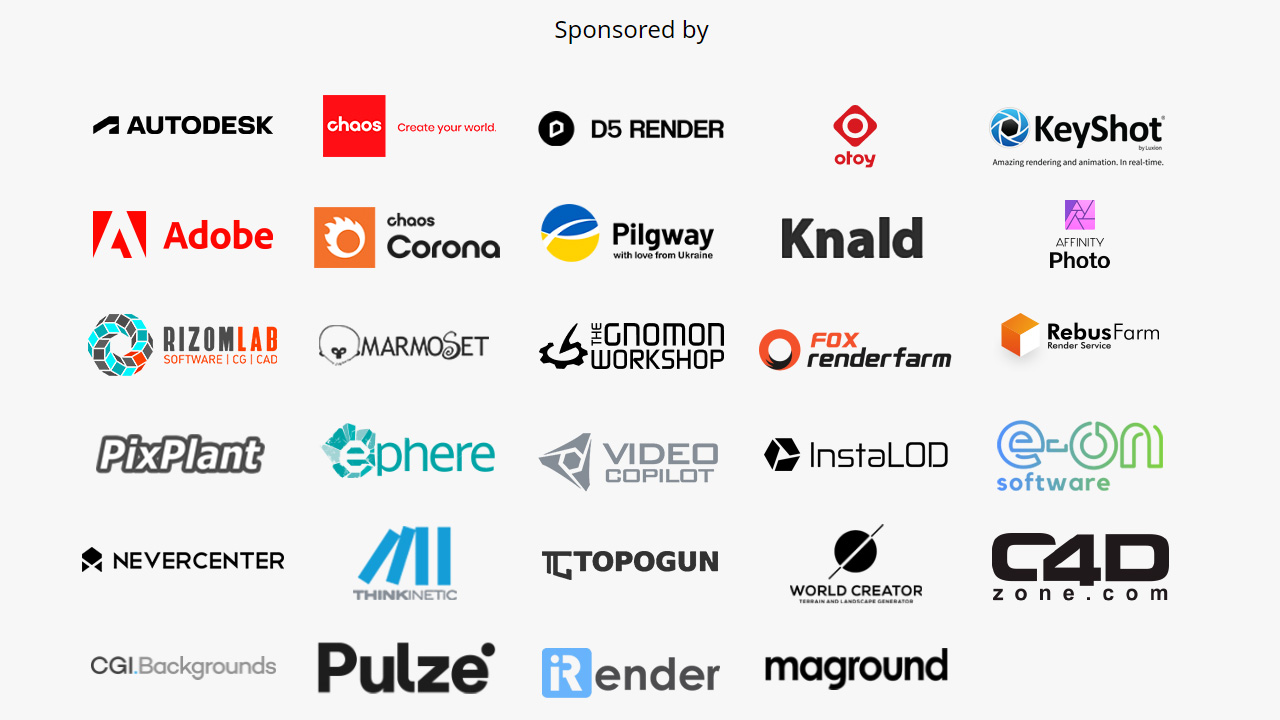 Thanks to many sponsors, the prizes for the three top places are amazing. The first place will receive:
One-year subscription to 3ds Max.
1-year OctaneRender Studio + Subscription.
1-year license for V-Ray or Corona Premium (of choice).
Adobe Substance 3D Collection yearly license.
1-year Seat License of InstaLOD.
3DCoat license.
One-year KeyShot Pro Subscription + KeyShot Web Subscription.
Affinity Universal Licence.
Knald Studio and Lys Studio.
One-year D5 Render Pro license.
12-month Marmoset Toolbag license.
Pulze Foundation Bundle, which contains a 1-year license for all of Pulze products.
License of TopoGun.
E-on Software annual node-locked Enterprise license (Enterprise licenses are a bundle of all of e-on Software products – VUE, PlantFactory, and PlantCatalog).
12-month subscription to The Gnomon Workshop training library.
License of Ornatrix. You can choose between Ornatrix for Maya, for 3ds Max, for Cinema 4D, or for Unreal Engine.
Silo and Milo license.
600 RenderPoints for RebusFarm.
RizomUV Perpetual license.
Ultra Studio Bundle from Videocopilot.
Single license of Pulldownit Pro.
PixPlant 5 license.
$500 render credits from Fox Renderfarm.
Full C4Dzone Plugins Suite for Cinema4D and Octane Render Scene packs.
World Creator Professional license.
1-year "Portfolio Subscription" on CGI.Backgrounds.
iRender 1000 RenderPoints.
One-year subscription and a one-time 50% discount on commercial upgrades for Maground.
In addition, everyone has the chance to receive additional prizes for the art chosen by the sponsors.
Take a look at last year's challenge
The 3DModels Render challenge is a prestigious competition with operation since 2013. Before taking part in the new challenge this year, let's take a look at the best renders in the Car Render Challenge 2022.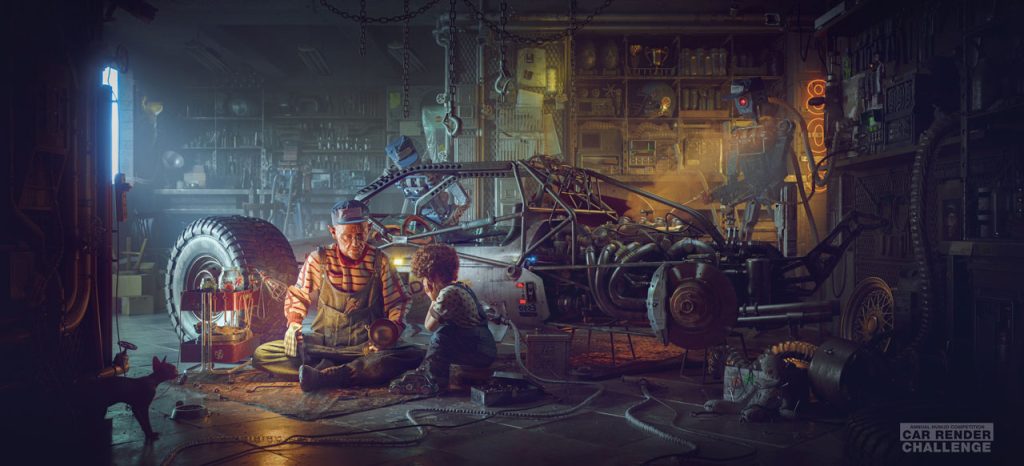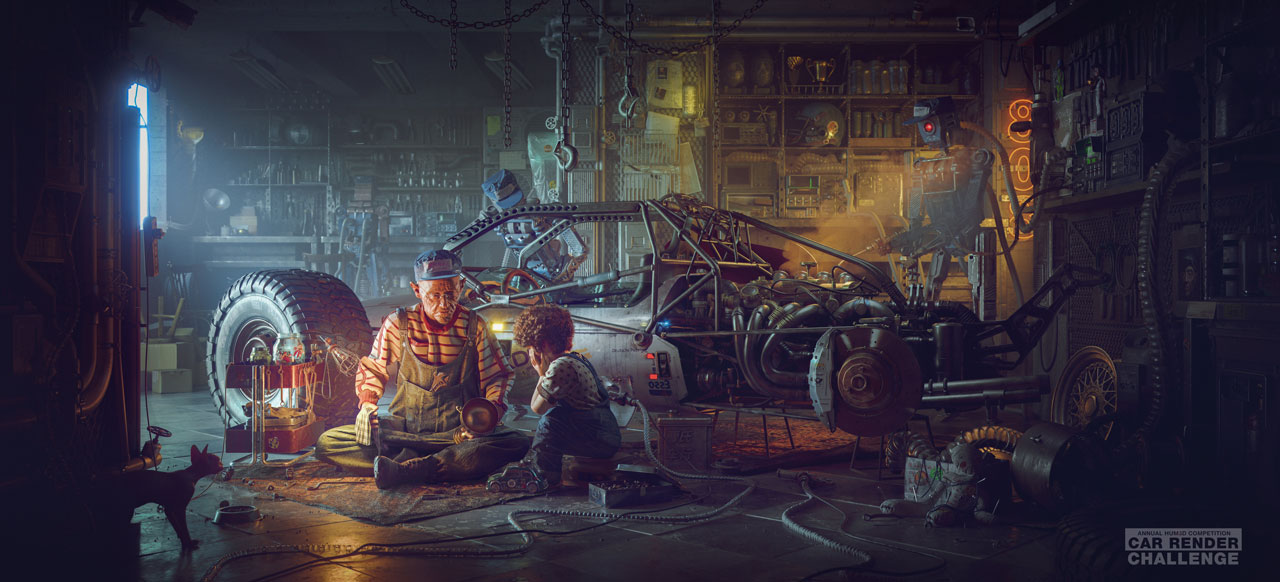 1st place – The glory of youth by Ruming Cao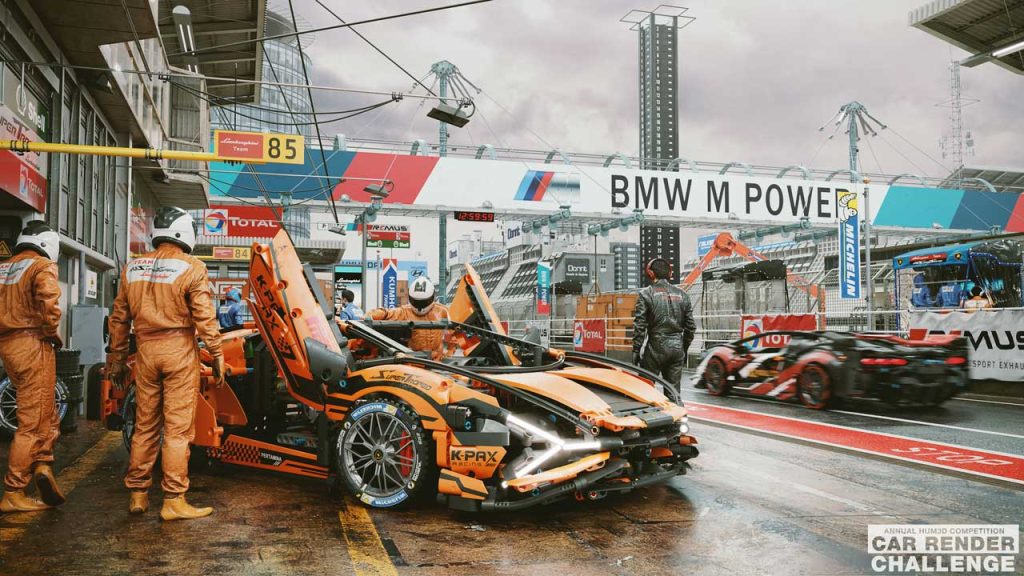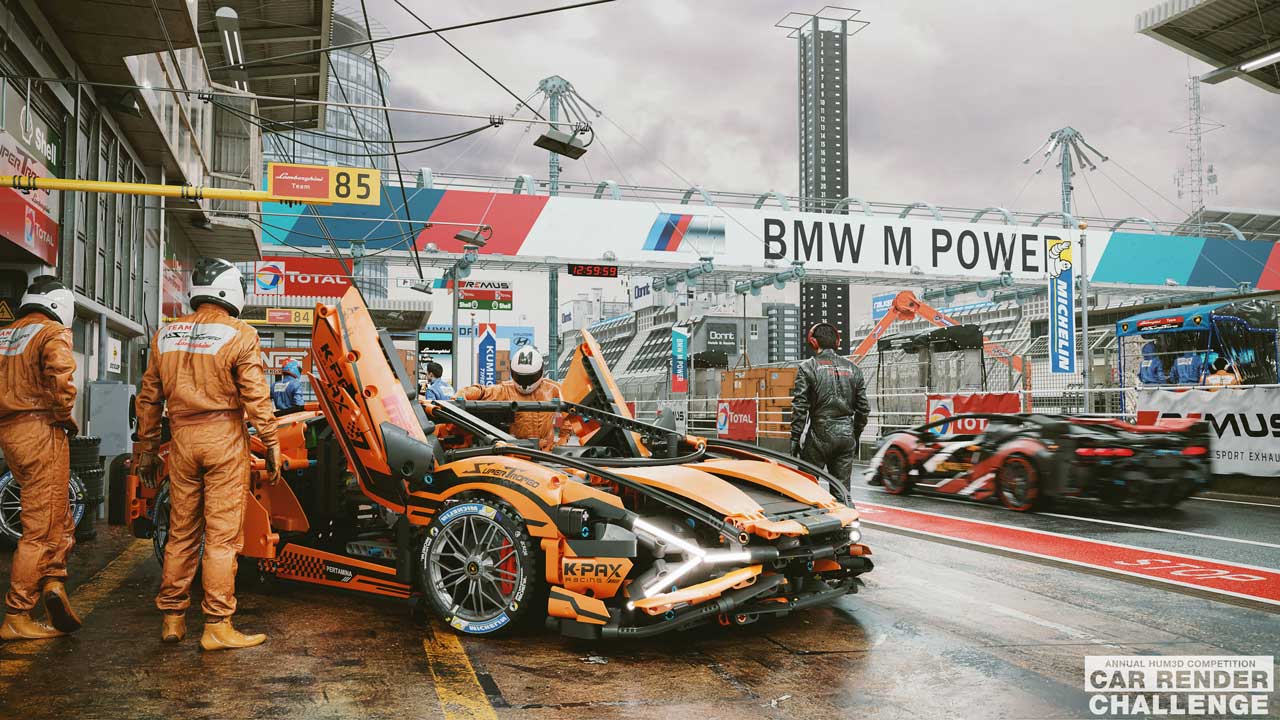 2nd place – Lamborghini Team by Mohammad Ghadimi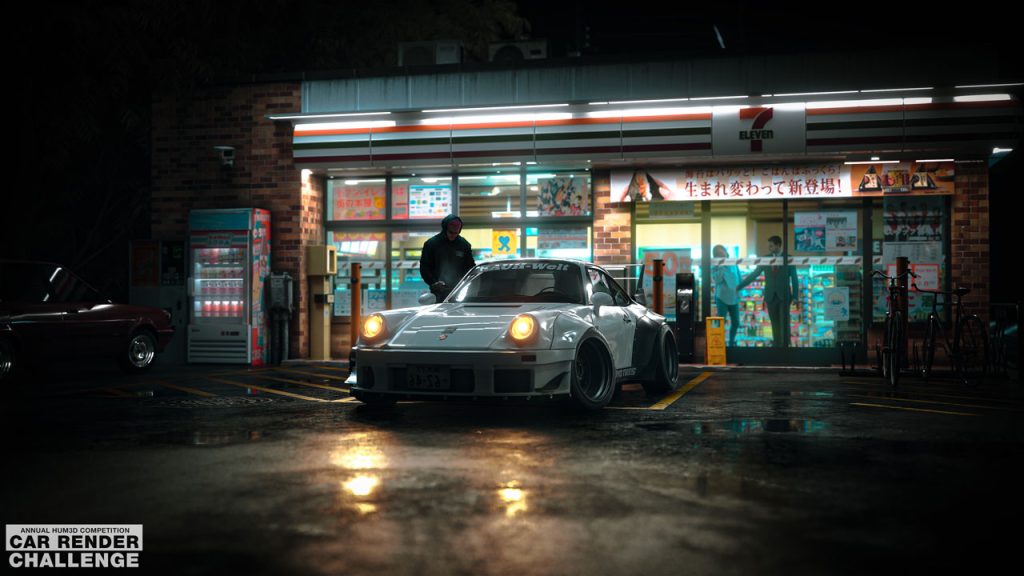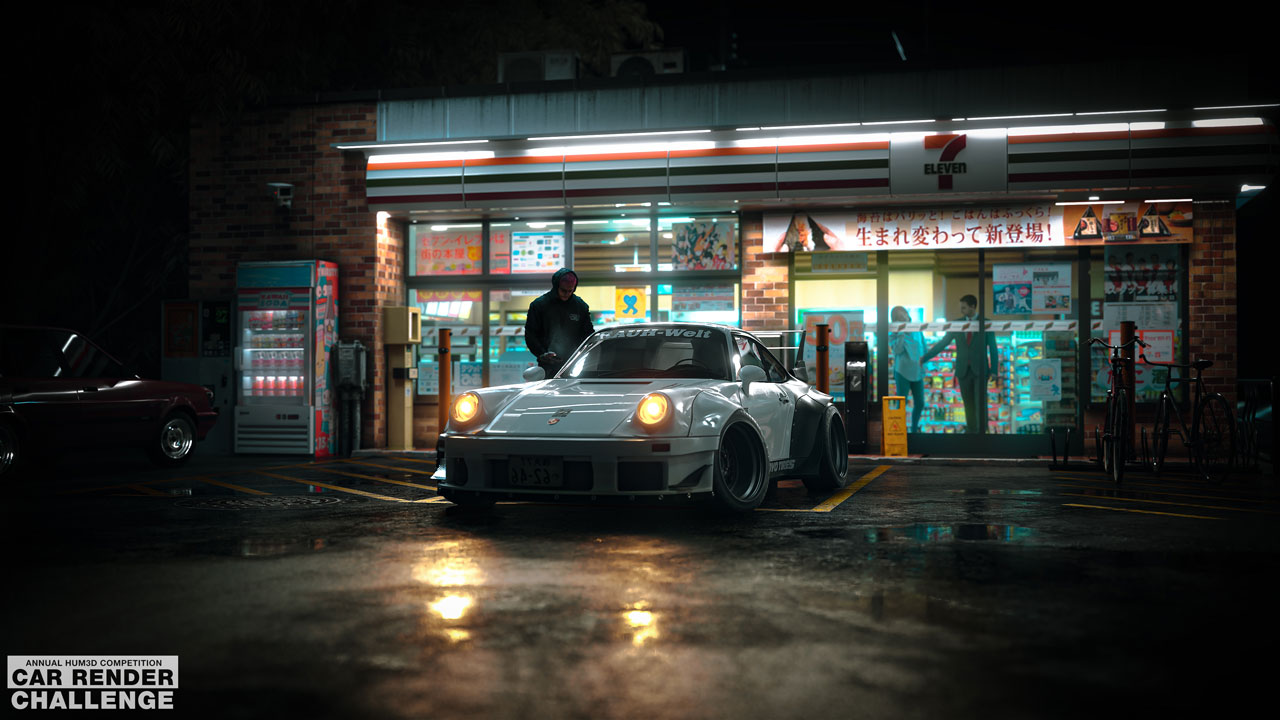 3rd place – Edogawa Run by Swiz.prod
Let's create an impressive 3D artwork and win a jackpot of amazing prizes.
VFXRendering is honored to accompany 3DModels in the Car Render Challenge 2023. Our 3D Content Creator, Nakamura Keisuke, is a member of this year's judging panel.
Visit 3DModels website for the most detailed information about the competition.
Previous challenge: Sci-Fi Industrial Zone – 3D art challenge 2023
Good luck and happy rendering!