Sci-Fi Industrial Zone – 3D art challenge 2023
Hi guys. The Hum3D Sci-Fi Industrial Zone competition has just started. It is an excellent opportunity for all 3D artists to express themselves and show their skills. Are you up for the challenge?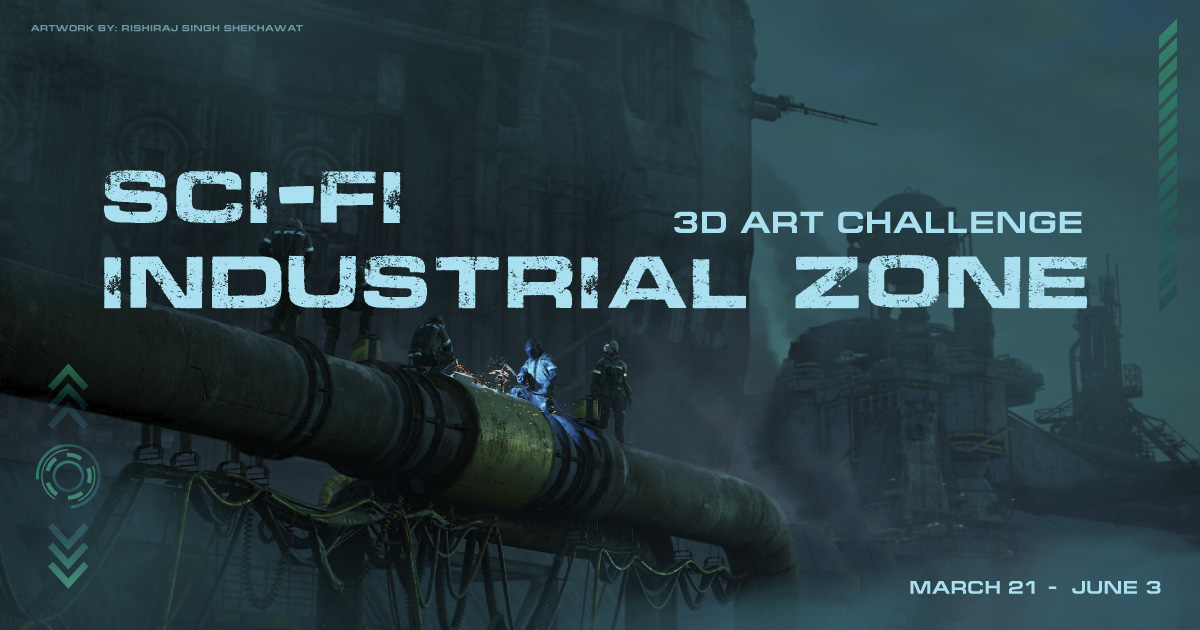 Sci-Fi Industrial Zone for 3D artists
Topic
The topic of this year's challenge is to create an immersive and visually stunning 3D rendering of an industrial environment in a science fiction world.
But the judges will require more than that. Don't forget to read the contest rules to know what you need to do.

How to submit
On the Hum3D challenge website, use the submission form and the "Add work" button to submit your entry before the deadline.
Please note that:
1. The render should be at least 1500 pixels wide if the work is horizontal.
2. Render size should not exceed 2 MB and should be in .JPG format.
3. Work can be in any style you like (low-poly, cartoon, futuristic etc), with using post-production.
You can read the full requirements at the bottom of the page.
Closing date
The challenge is open for art submission from March 21 to June 3. Submissions end at 15:00 (GMT). Hum3D has set the timer on the page, which is easier for you to follow.
Sci-Fi Industrial Zone 2023 Prizes
The Sci-Fi Industrial Zone challenge by Hum3D is a large rendering event. It is supported by the best companies in the 3D industry.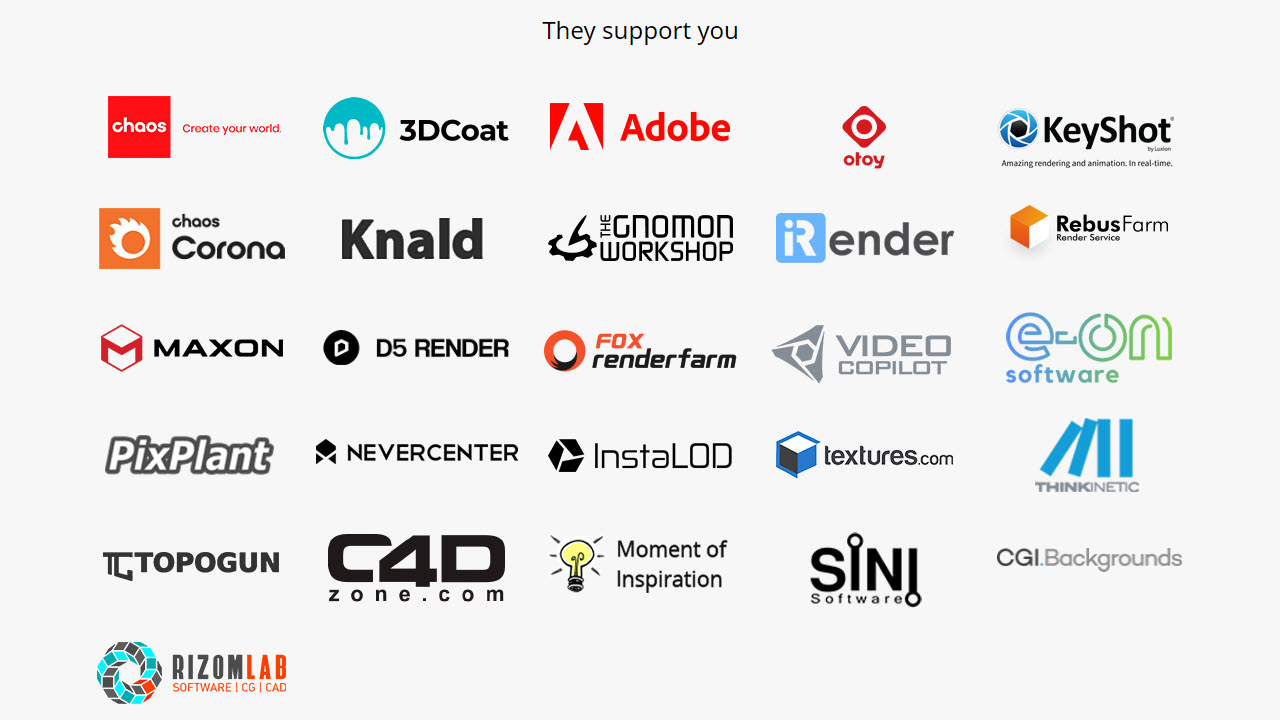 Thanks to many sponsors, the prizes for the three top places are amazing. The first place will receive:
1-year OctaneRender Studio + Subscription
1-year license for V-Ray or Corona Premium (of choice)
One year Maxon one Subscription
Adobe Substance 3D Collection yearly license
1-year Seat License of InstaLOD
One-year KeyShot Pro Subscription + KeyShotWeb Subscription
3DCoat license
Knald Studio and Lys Studio
One-year D5 Render Pro subscription
License of TopoGun
E-on Software annual nodelocked Enterprise license (Enterprise licenses are a bundle of all of e-on Software products – VUE, PlantFactory and PlantCatalog)
12 months subscription to Gnomon library
Silo and Milo 2023 licenese
SiNi All Access annual subscription: 13 x 3ds Max plugins, 25+ MAXScripts, tutorial projects
600 RenderPoints for RebusFarm
RizomUV Perpetual license
Ultra Studio Bundle from Videocopilot
Pulldownit Pro license
One year subscription with 2500 credits per month for textures.com
License of Moi 3D
US$500 render credits from Fox Renderfarm
PixPlant 5 license for Windows
iRender 1000 RenderPoints
1-year "Portfolio Subscription" on CGI.Backgrounds
Full C4Dzone Plugins Suite for Cinema4D
In addition, everyone has the chance to receive additional prizes for the art chosen by the sponsors.
Take a look at last year's challenge
The Hum3D Render challenge is a prestigious competition with operation since 2013. Before taking part in the new challenge this year, let's take a look at the best renders in the Car Render Challenge 2022.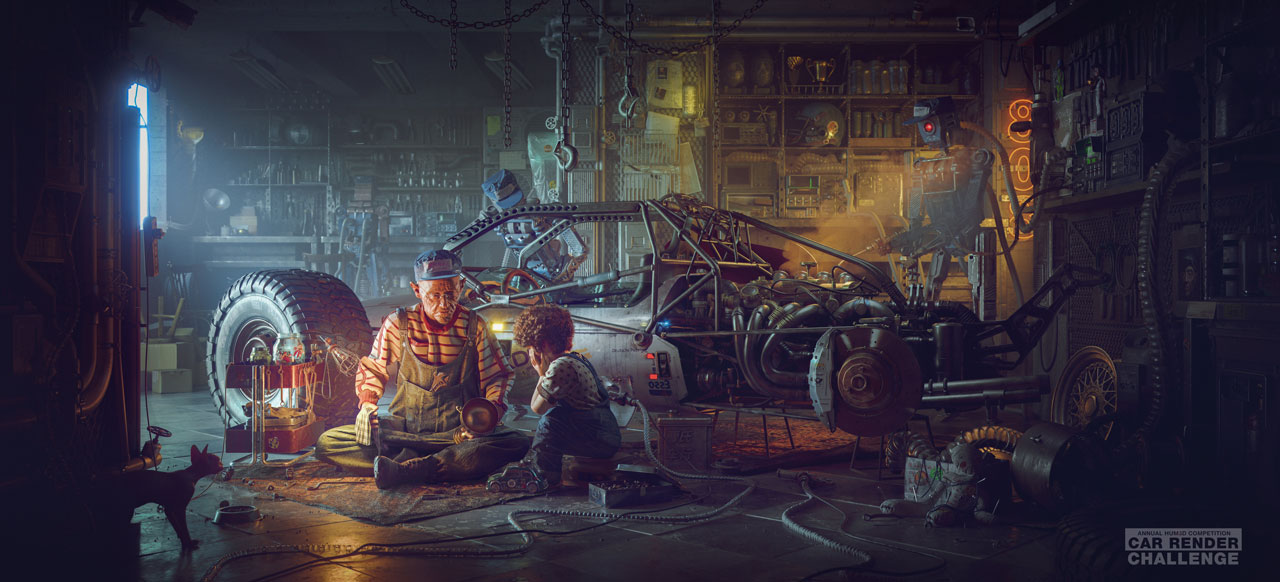 1st place – The glory of youth by Ruming Cao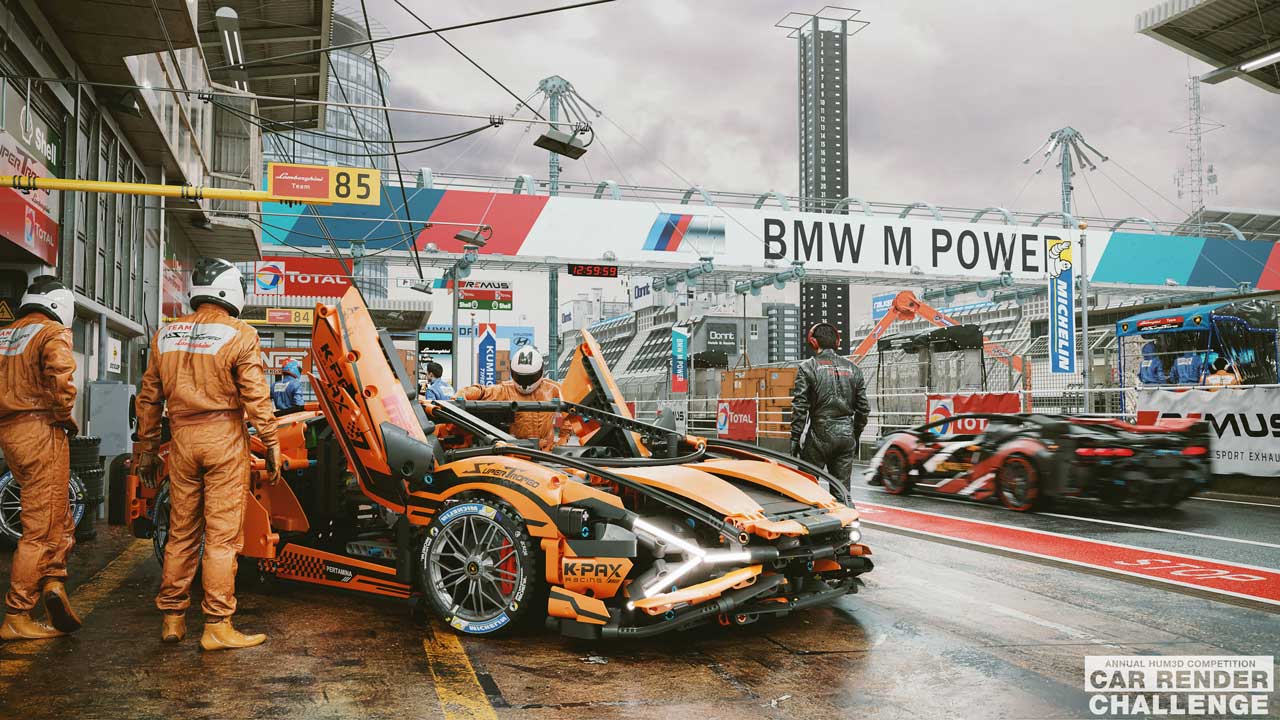 2nd place – Lamborghini Team by Mohammad Ghadimi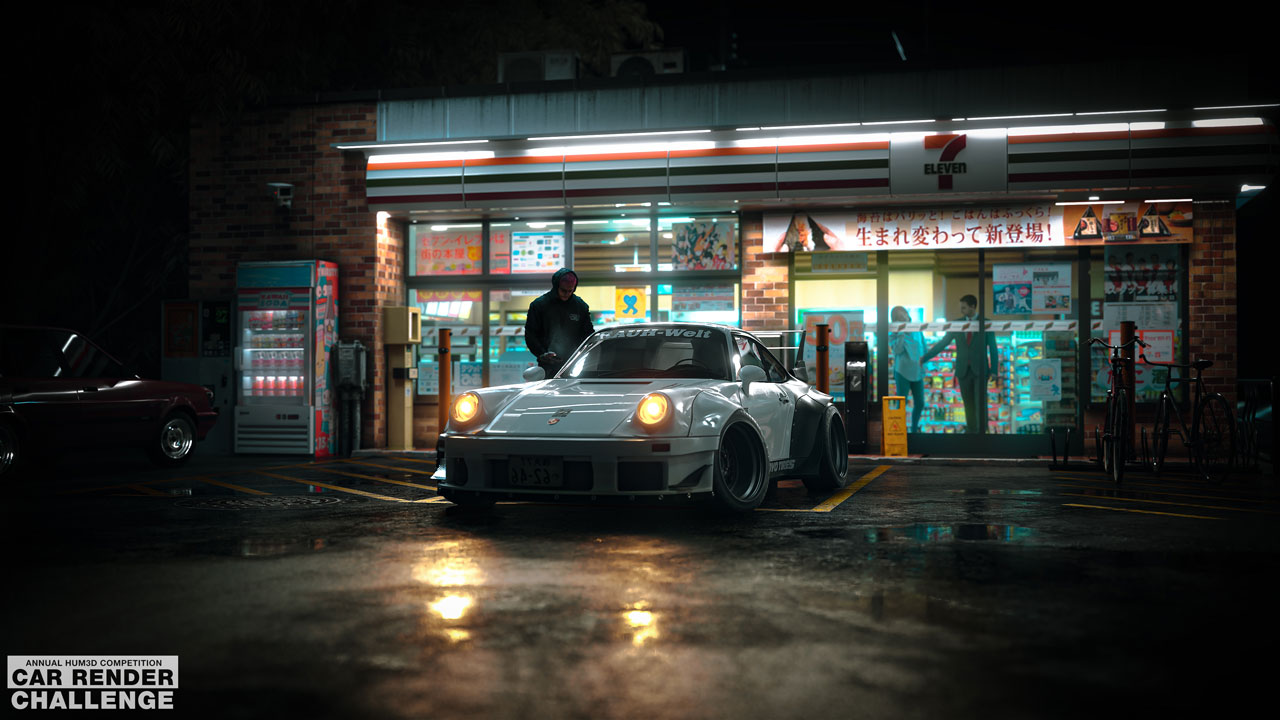 3rd place – Edogawa Run by Swiz.prod
Let's create an impressive 3D artwork and win a jackpot of amazing prizes. VFXRendering is honored to accompany Hum3D in the Sci-Fi Industrial Zone challenge 2023.
Visit Hum3D website for the most detailed information about the competition.
Good luck and happy rendering!