Top best render engine for Sketchup for your project
Many designers should favor Sketchup because it is open source and user-friendly. Additionally, the top render plugins are frequently brought up in forum discussions. Below, VFX Rendering will list the best render engine for Sketchup for your project, which is suitable for both beginners and experts. To provide you with the most alternatives, we balanced your budget, skill level, and computing requirements.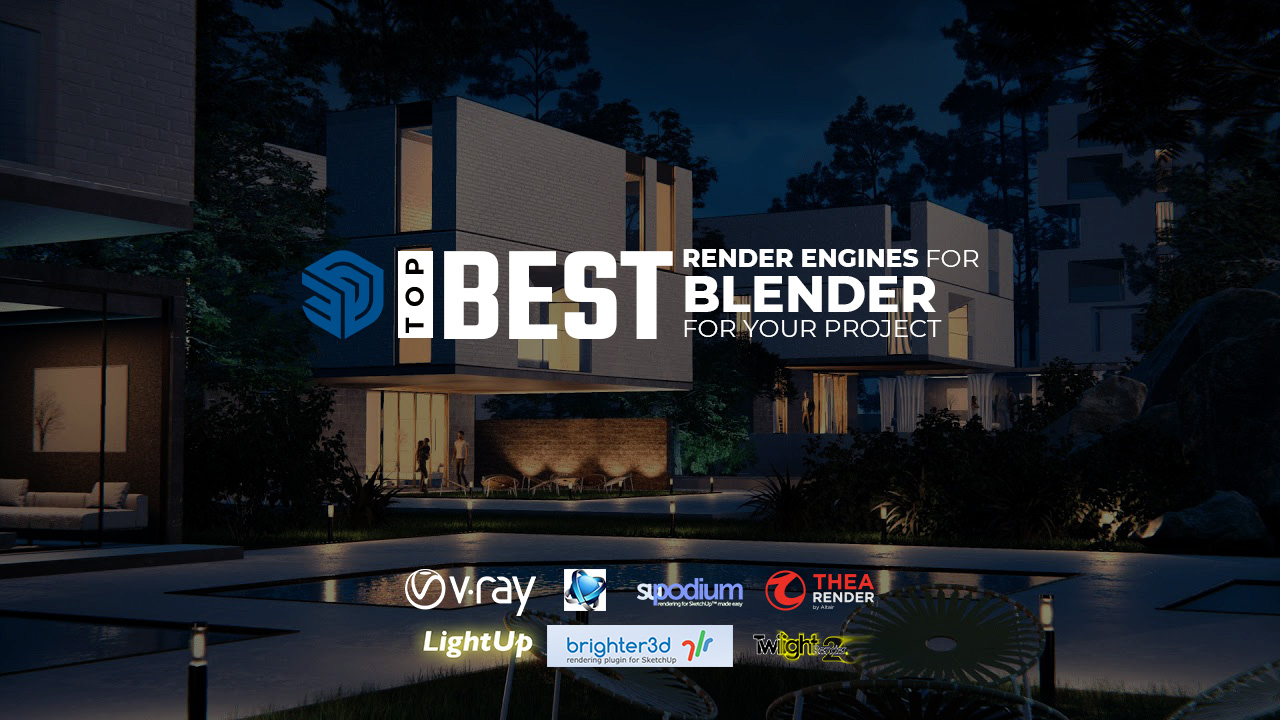 What is the best render engine for Sketchup?
V-Ray
Features:
Real-time rendering
CPU, GPU, and Hybrid rendering
Smart 3D assets
Real-world cameras
VR presentations
Light gen, adaptive lights, light mixing, sun, and sky
Lighting analysis
Materials library
Texture map
Aerial perspective, environment fog, volumetric materials
One of the most widely used rendering plugins in the digital modeling business is Vray for SketchUp. Its capacity to maximize SketchUp's capabilities is why the majority of professional digital modelers utilize it.
VRay's user interface (UI) is inviting in addition to the large selection of textures it offers (due to its material editor) and its potent render engine. Users can produce photorealistic photos more quickly as a result of the plug-ease in's of use.
VRay isn't the most affordable program available. However, it's a wise purchase given the wealth of tools and information at your fingertips.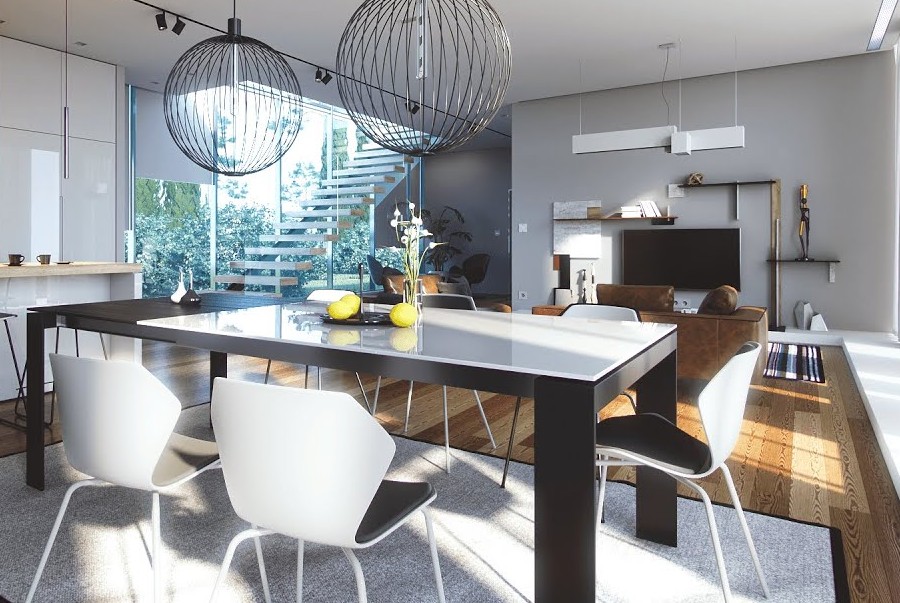 Brighter 3D
Price: $149/ 1 single computer with free lifetime update; 7 days trial
Features:
Artificial lighting
Daylight
Ambient occlusion
Depth of field
360-degree cameras
Animation
Customizable materials library
GPU-based tone mapper
One of the most distinctive rendering plugins for SketchUp is Brighter 3D. The software renders silently, which is impressive considering how much work it does.
There are various modes and lighting effects supported by Brighter 3D. With the help of the progressive unbiased mode, users can render in an unbiased environment and receive previews or finished images right away. The Regular Mode of Brighter 3D, which ensures that the renderings are produced at a very fine scale and are therefore invisible to the human sight, is another option that users can make use of.
A fancy graphics card is not necessary for Brighter 3D since they completely utilize CPU power through multitasking and processor optimization. They also provide a materials library with 100 materials. Users can test out the software for free for a week using the trial version, which is offered.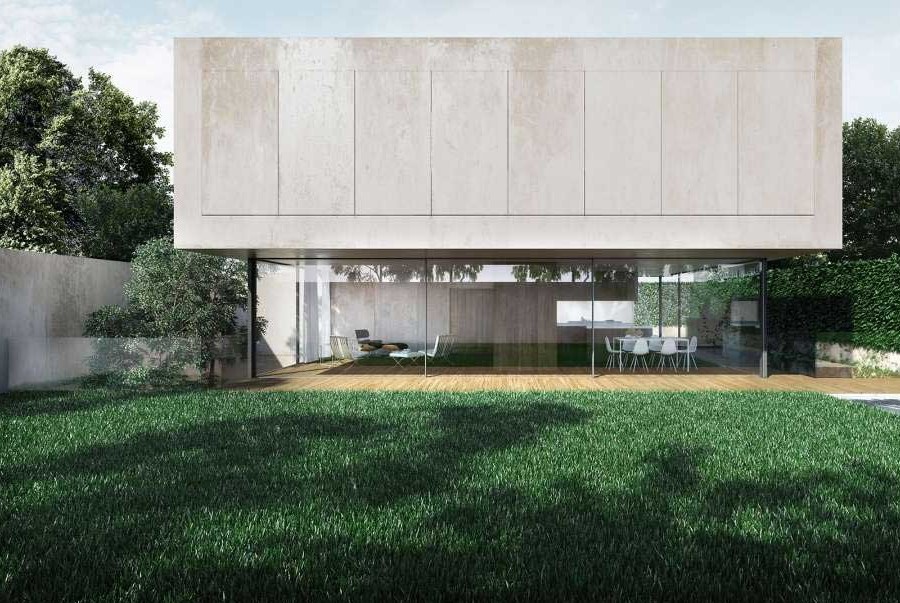 See more: What is the best render engine for Maya?
Thea
Price: $280/1-year license; $675/ 3-year license.
Features:
Interactive rendering
Advanced material editor
Light editing tool
Section cuts
Adaptive tracing
Relight Editor
Thea is a renderer plugin for SketchUp that works best with material design and effects.
The renderer allows Sketchup to use Interactive Region Rendering to conduct an interactive render and offers settings for fog and clouds. An instantaneous reaction from Sketchup, enables designers to quickly choose and generate a specified portion of the design.
Thea also offers extensive material libraries for your various needs. the use of procedural textures, displacement, tone-mapping, or layering. Both the Content Browser and the Paint Bucket tool in SketchUp provide access to these libraries.
Additionally, you can download additional libraries in either SketchUp or Thea format, providing you greater flexibility in how you can use Sketchup rendering plugins.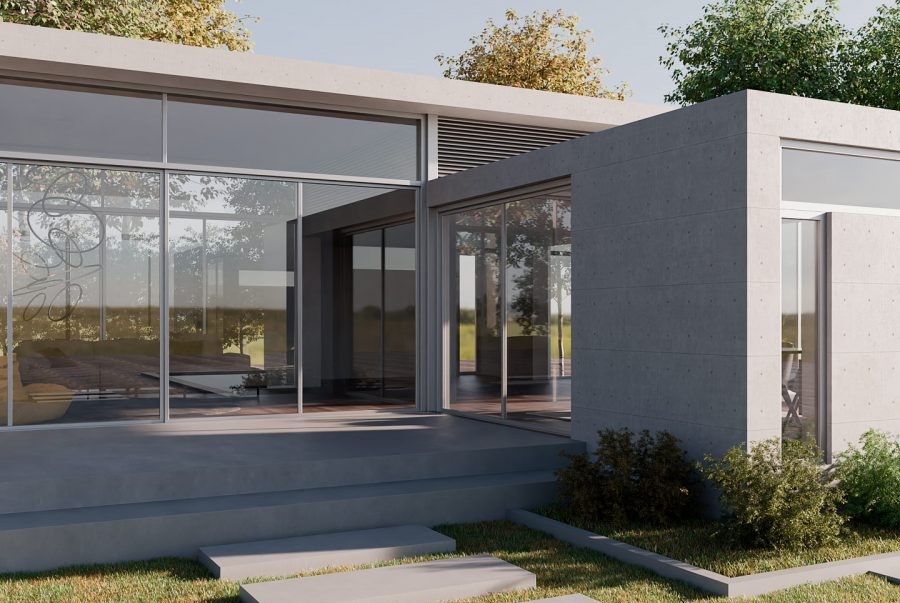 LightUp
Price: : $189/ 1 year; $349/perpetual; 30-day free trial.
Features:
Real-time walkthroughs
Light sources
Lux and Insolation analysis
Hi-res renderings, stills, AVI, panoramas
One of the most straightforward SketchUp rendering plugins is LightUp. The plugin is centered on lighting situations. Because of its attention to this rendering discipline, it can provide settings with accurate lighting. This is so that results can be seen right away inside the SketchUp Window thanks to LightUp's object-based rendering technology.
It is the ideal addition for designers because previews and effects are quickly added to the current piece of work. Fly-through movies, which are excellent for model presentations, are also possible with LightUp, and it even offers file exports that can be viewed in web browsers.
LightUp is a renderer plugin for SketchUp that is straightforward but powerful and doesn't compromise on speed or quality. Interested users can use LightUp for 30 days at no cost.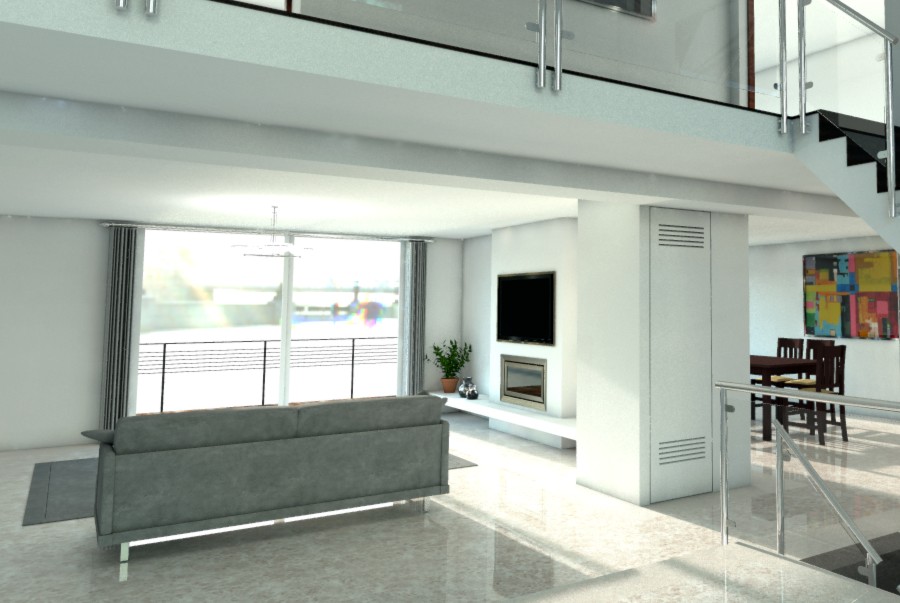 Enscape
Price: Users can share a full version license for $67.90 per month across multiple machines. A fixed-seat license connected to one machine costs $39.90. A 14-day free trial is additionally offered.
Features:
Real-time walk-through tours
Virtual reality presentations
Asset library
Collaboration tools
Export functions
Enscape, one of the top rendering plugins for SketchUp, strikes the ideal mix between the simplicity of use and a powerful feature set.
Users of the Enscape for SketchUp plugin can produce photorealistic renderings, animations, fly-bys, walkthroughs, and VR presentations. Users can create scenes that are emotionally captivating by using atmospheric parameters like clouds, time of day, white mode, and depth of field.
Collaboration with clients and stakeholders is also made simple by the platform. Share 360-degree panoramas, still images, and movies in bulk or individually. Users can identify issue areas, communicate with their team, and make changes or requests right in the design file by using collaborative annotation.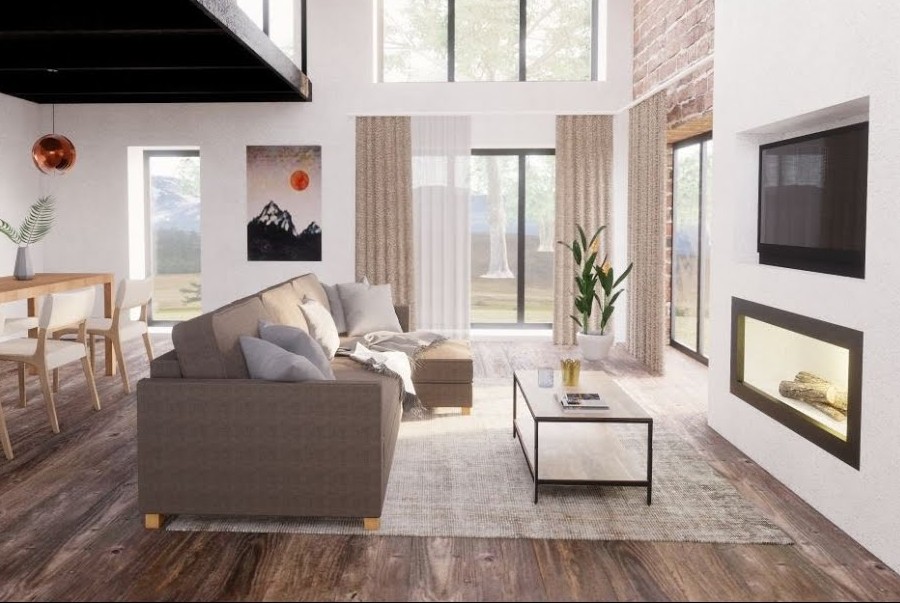 SU Podium
Price: $259, $19- $59 for upgrade
Features:
Raytracing
Global illumination
Realistic materials
Sun and sky, artificial lighting
Panoramic rendering
HDR image-based rendering
SU Podium is a helpful Sketchup rendering plugin, despite not always being free. It enables users to produce gorgeous, photorealistic models.
The library at SU Podium has realistic materials, as well as sun, sky, and artificial lighting effects. The straightforward yet effective user interface of this Sketchup plugin is one of its benefits. With SU Podium, rendering your SketchUp models won't be too difficult.
All of your computer's processors are necessary for several aspects of SU Podium. This makes it possible to swiftly produce photographs of great quality.
Panorama rendering has also been added to SU Podium. This is referred to as Podium Panoramas, which can be seen in a spherical virtual reality (VR) environment, ideal for giving your model that distinctive edge.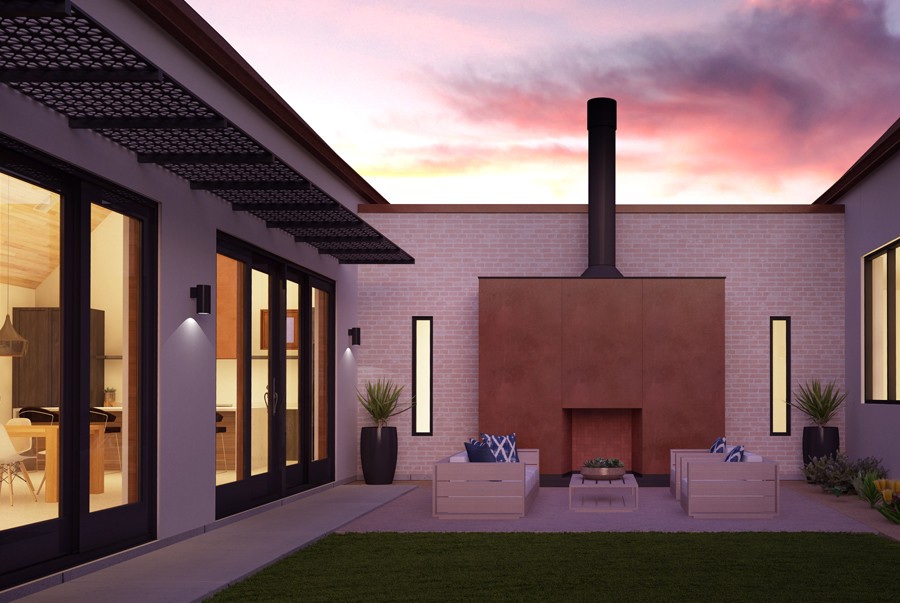 Keyshot
Price: Add-ons and packages are offered, with licenses starting at $995.
Features:
CPU and GPU rendering
Global illumination
HDRI and physical lighting
Scientifically accurate materials
Denoise
Material, environment, texture, color, and 3D model libraries
Material templates
Camera control
Walkthrough mode
KeyShot is a real-time 3D rendering tool designed to assist users to produce high-quality renderings and animations more quickly. It integrates with SketchUp. The program offers quick render times and an easy-to-use user interface.
With the use of the platform's lighting, picture, and studio capabilities, users may choose from more than 750 preset materials and also build their own. KeyShot contains manufacturing and documentation capabilities that assist you in creating technical specifications for your design in addition to rendering functions. Additionally, it comes with marketing and sales capabilities that let you produce images to draw in more clients and secure more offers.
For users searching for a solution that supports the whole development cycle, from the first stages of design to presenting to clients and publicizing their work, KeyShot is an excellent option.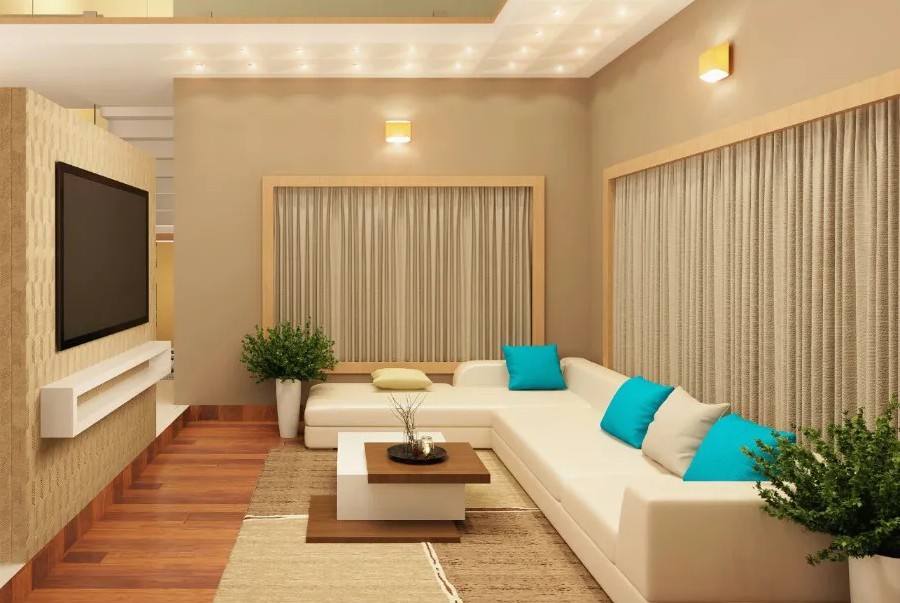 IRender nXt
Price: $44 per user/ month; $499 for permanent licenses
Features:
Realistic IES lights
Material styles
Automatic reflections
Ability to render plants as 2D images
Lighting channels
IRender nXt has productivity-enhancing capabilities in addition to rendering photorealistic images and offering high-quality output. It simply fits into SketchUp's user interface, making it more accessible. There are also available time-saving tools like post-render processing and storing of 3D model settings.
Both new users and seasoned users can get the most out of SketchUp thanks to the plug-in. Users have a variety of plant and material options thanks to extensive object libraries. Additionally, lighting circumstances are considered.
Image previews are easily provided with IRender nXt, and users can even change the rendering time to suit their needs. A 30-day free trial is offered so that you can test it out for yourself.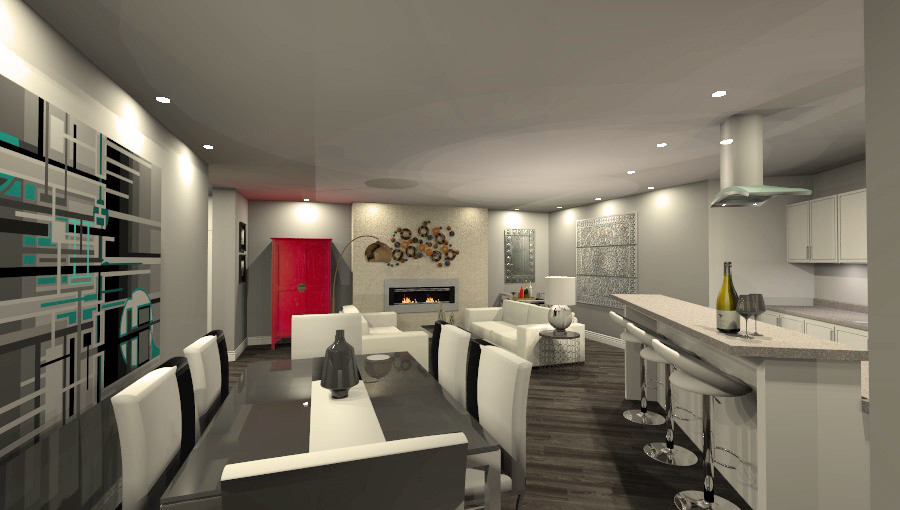 Maxwell
Features:
Realistic camera model
Volumetrics
Community-based library with thousands of materials
Physical sky and sea
Multilight
Random UVs
Support for 4k
Maxwell is a potent rendering tool that works with Autodesk, SketchUp, PhotoShop, and other CAD programs. Maxwell, which was created for architects, designers, and artists, enables users to produce renders that are incredibly realistic using features like real-world cameras, ambient lighting, and a variety of lens effects.
To achieve the desired result, you may even define settings for how much water is present in your rendering atmosphere. Additionally, some tools let you make realistic grass, fur, and hair, as well as ocean surfaces.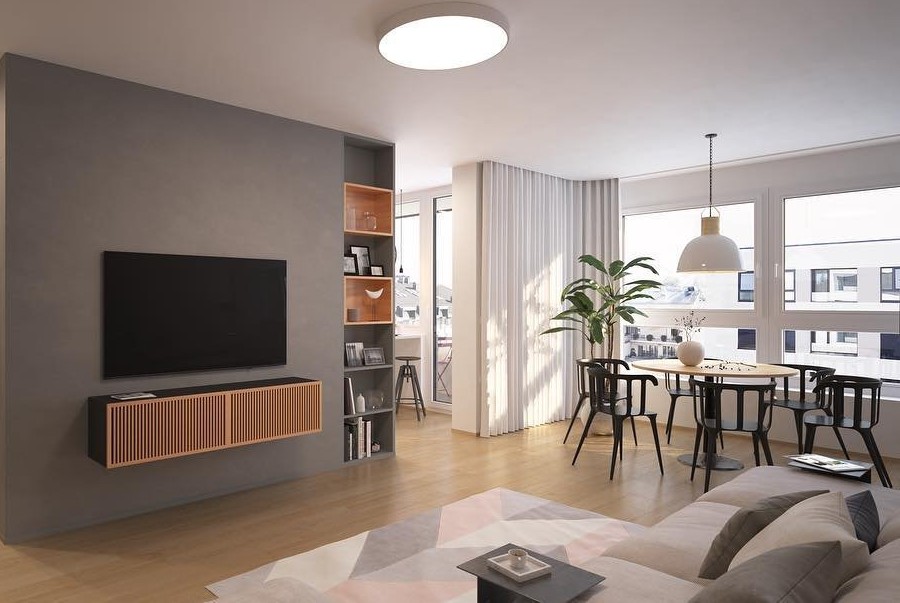 Render[in]
Features:
3D environment
Real-time preview
Artificial lighting
360-degree panoramas
For users of SketchUp Make and Pro, Render[in] is a fully integrated, real-time radiosity engine. It uses the rendering engine from Artlantis 6.5 to provide SketchUp users with high-definition, lifelike renderings in a user-friendly program. With the ISO and Shutter parameters, it's simple to fine-tune a scene's lighting. Render[inglobal ]'s illumination engine enhances photos for a greater perception of colors, textures, and materials.
Additional environment options including realistic skies and realistic ground textures like grass, water, and sand are also included in Render[in]. With the 360-degree panoramas on the platform, you can also produce interactive virtual tours that you can show customers on any device.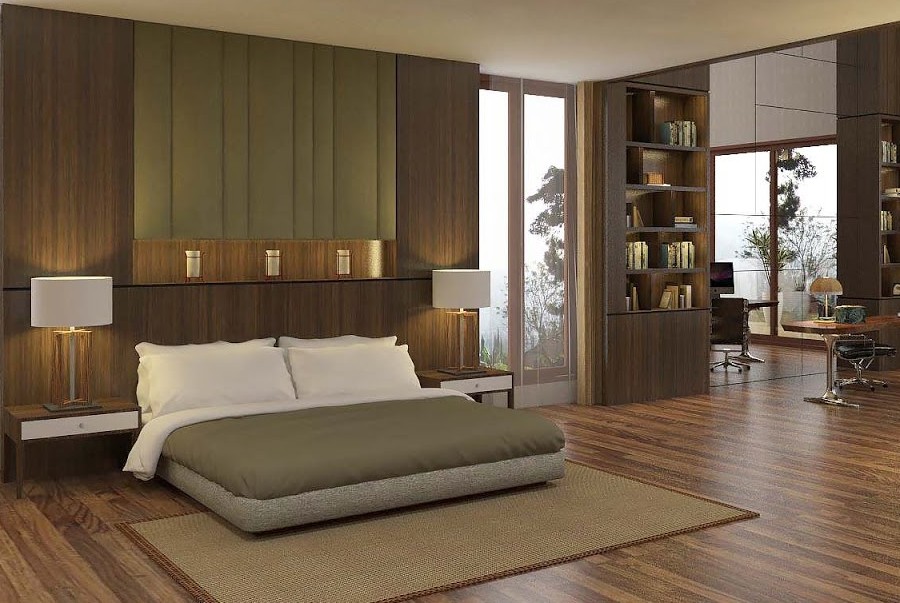 Twilight Render
Price: $99 for Twilight Render Pro License, but the Hobby plan is free
Feature:
Materials
Lighting
Rendering
Terrain tools
Render-to-texture
Denoising
The training wheels of all the SketchUp rendering plugins are Twilight Render. Although it offers a materials library, not all textures might be included in its resources. Twilight Render is an excellent place to start learning the ins and outs of materials, though, if you're getting acclimated to SketchUp and learning to make photorealistic models.
You may edit your renderings inside the SketchUp software using the Twilight Rendering plugins. You receive no deformed geometry or lost textures as a result. They have a render mode called "Easy" to emphasize how user-friendly Twilight Render is for beginners.
Given how much it already offers customers, it is frequently cited as one of the finest free SketchUp rendering plugins. Twilight Render has improved, though, and Twilight Render V2 Professional can now be a helpful tool for professional designers.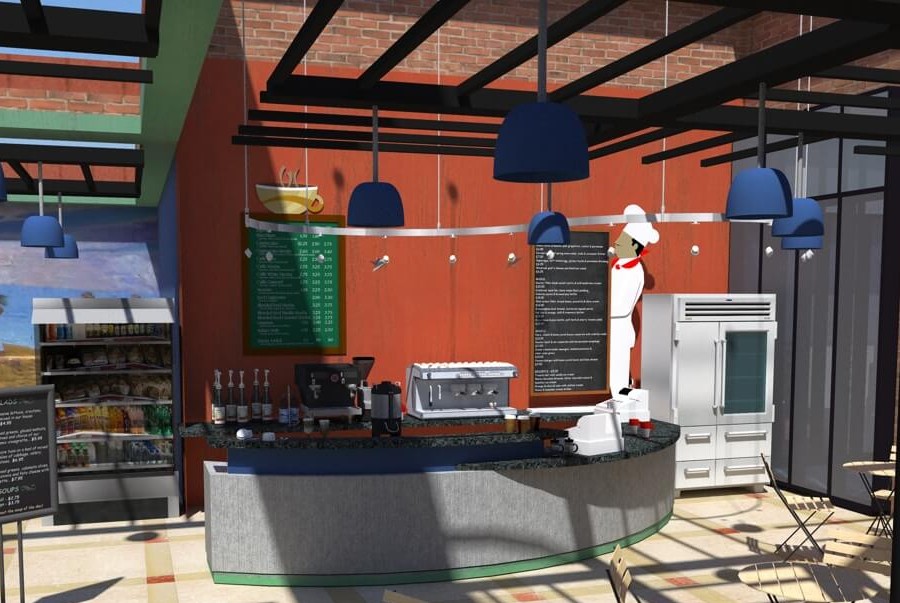 Indigo Renderer
Features:
Accurate light simulation
Physically-accurate camera
Light layers
Multi-GPU rendering
Realistic materials
Sun and sky lighting system
Seamless network rendering
Subdivision and displacement
Section planes
Orthographic camera
Indigo Renderer which is the best render engine for Sketchup may turn unremarkable 3D models into stunning pieces of art. It's a neutral GPU and CPU renderer made to produce stunning photorealistic visuals that you can tweak with accurate vegetation, lighting, and camera settings. Without having to re-render designs, you may modify your lighting by changing the temperature, brightness, etc. Utilize aperture diffraction, the sun and sky system, realistic, physically-based materials, and the built-in orthographic camera to measure proportions.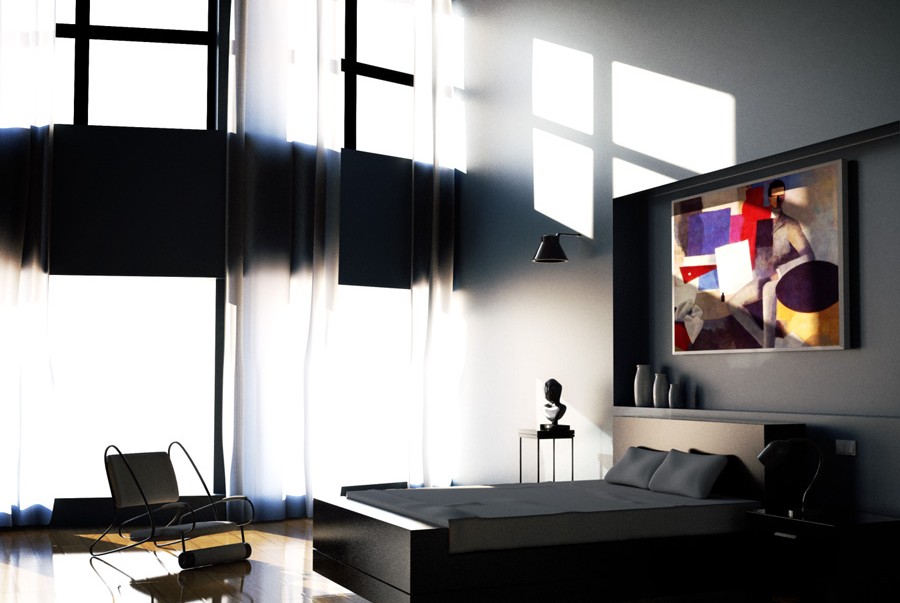 2. Conclusion
Each rendering plugin for Sketchup listed above has its strengths and meets different user needs. What the best render engine for SketchUp will depend mainly on the project you are pursuing as well as your budget. It is important that when you want to become proficient with any software, you need to take the time to practice. And then you can get creative with it. VFX Rendering hopes that the information we provide will match what you are looking for.
See more: 8 best render engines in 2023