V-Ray Next GPU rendering
V-Ray is a powerful rendering solution for CPU and GPU rendering. Before V-Ray 5 and 6, we used to have V-Ray Next. What happened in V-Ray Next GPU rendering? Find out below with VFXRendering.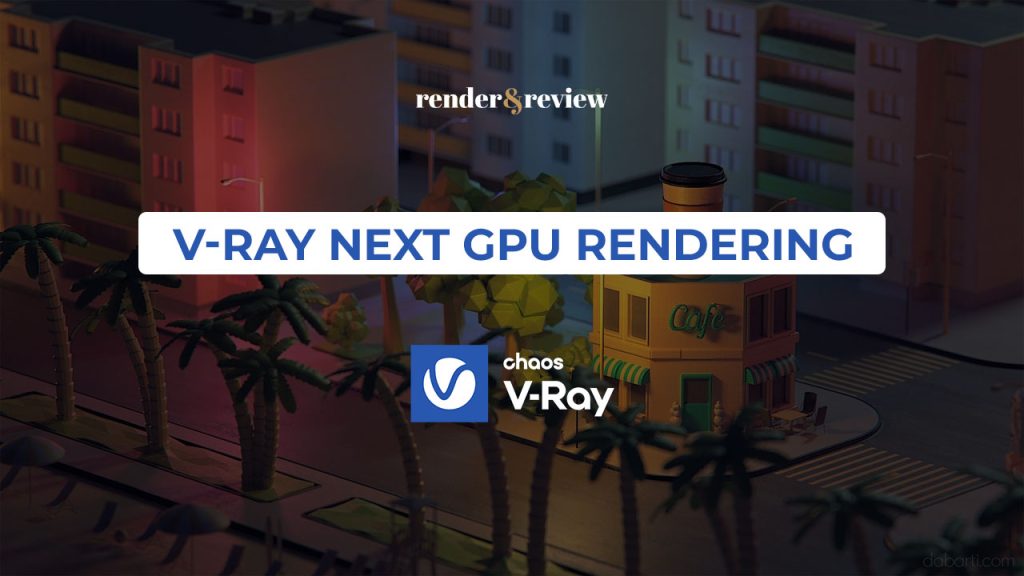 V-Ray Next by Chaos
What is V-Ray Next?
In the 3D industry, it is very common for software developers to release a new major version of their application every year. V-Ray from Chaos Group is no exception, as it is a powerful 3D render engine for artists and designers in architecture, games, VFX and VR. Chaos released V-Ray 2 in 2014, V-Ray 3.x in 2016 and 2017, then it released V-Ray Next in 2018. After that, V-Ray 5 came out in 2020, and the latest version V-Ray 6 was introduced in 2022.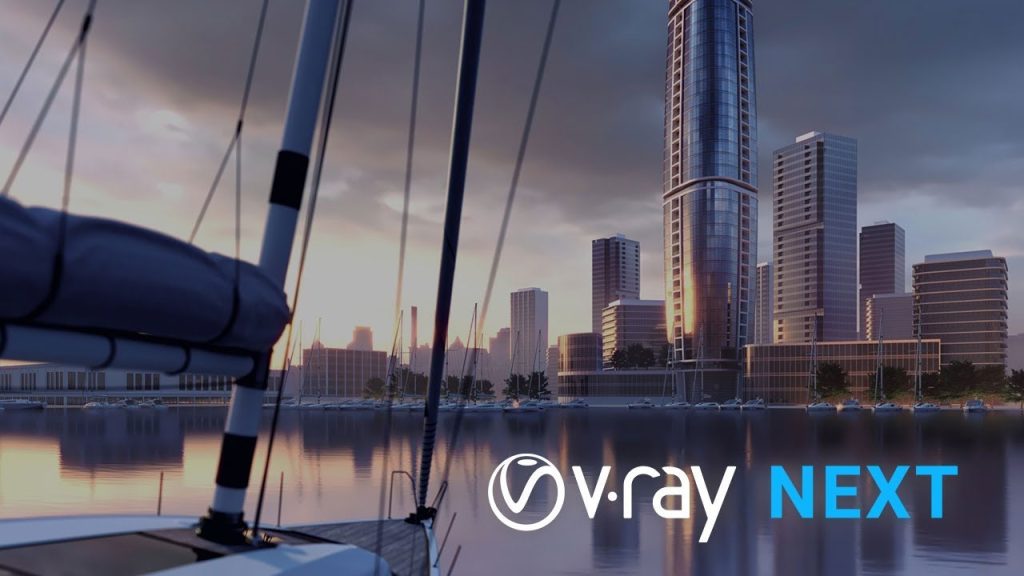 Image Source: Chaos
Why call V-Ray Next?
Did you ever question why Chaos named it V-Ray Next rather than V-Ray 4? (The same question as we did). V-Ray 4 seemed more logical as its previous version is 3.6 while the later versions are 5 and 6. Lon Grohs, the COO of Chaos, wittily answered that 'V-Ray Four For 3ds Max' didn't sound great, especially if they got to a 4.4 service pack, and it became 'V-Ray Four Four For 3ds Max'. Of course, the name V-Ray Next meant so much more than that. It was a way the developers want to let people know this was not just a normal release, but rather a big leap forward as a production render engine. So, how big are the changes in V-Ray Next?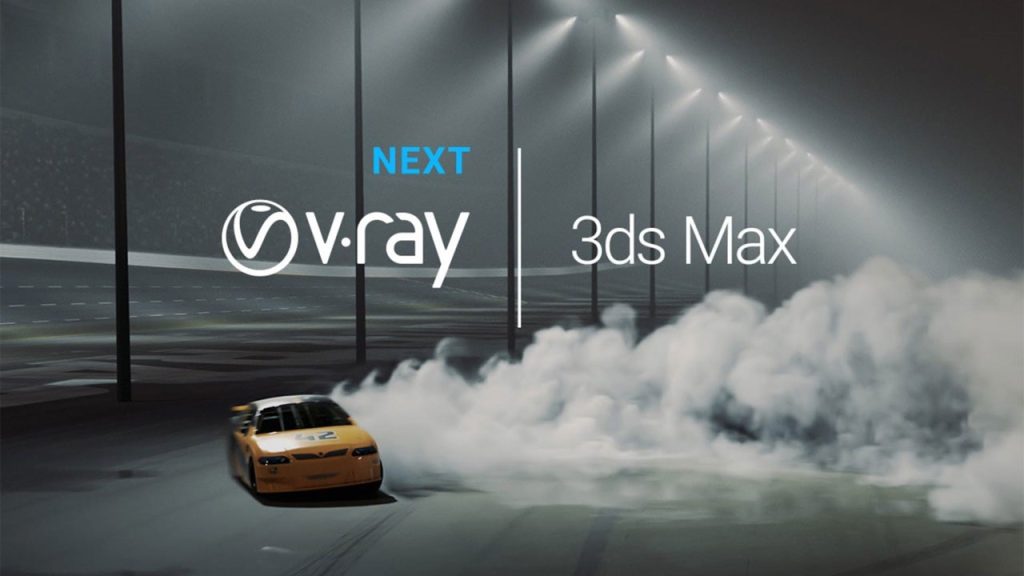 Image Source: Chaos
Major upgrade
With over four years of research and development, V-Ray Next became a long-awaited major update to its production renderer V-Ray. Together with breaking the two-decades-old code base of V-Ray, V-Ray Next made several improvements and new features such as Scene Intelligence tools, new GPU rendering architecture, and AI-driven denoising. Thanks to them, V-Ray Next is 25% faster for almost all things. In addition, other key features include a new V-Ray Switch material for look dev work, a scene lighting analysis system, support for layered Alembic files, and the V-Ray Plugin material and texture.
Compatibility
V-Ray Next was available for 3ds Max, Maya, SketchUp, Rhino, Revit and Houdini. However, now the support was discontinued due to the appearance of V-Ray 5 and V-Ray 6.
V-Ray Next GPU rendering was a big improvement
Does V-Ray use CPU or GPU? Does V-Ray use GPU? Yes. V-Ray supports both CPU and GPU rendering for artists and designers. Its GPU renderer dated back to 2010 in V-Ray 2.0.
As we mentioned above, V-Ray Next offered a new GPU rendering architecture with major advances in GPU rendering. That was also the reason Chaos renamed the old V-Ray RT renderer to V-Ray GPU. The new V-Ray GPU rendering engine focused on production rendering rather than interactive previews. Moreover, it was feature-rich, had a professional workflow and super-fast rendering speeds.
V-Ray Next GPU rendering was production ready
When you change the renderer to V-Ray GPU in V-Ray Next, the interface will change to display only the capabilities that are compatible with GPU rendering. This allows you to confidently create V-Ray GPU scenes, knowing that everything you select in the UI is supported. Following that, you simply select the processors you want to use, and the appropriate mode is selected for you.
V-Ray Next GPU rendering was feature-rich
The new Adaptive Dome Lights cut your image-based environment lighting time in half with almost no setup or parameter adjustment. Quality and capability increased dramatically beginning with Displacement, which now produces results comparable to V-Ray but using significantly less processing time and memory than previously. Glossy Fresnel and the new Hair Shader 2 add realism and character options, while Environmental Fog and Volumetrics (for both Phoenix and OpenVDB) expand production possibilities significantly.
Furthermore, V-Ray GPU expanded third-party support for solutions such as Forest Pack, Forest Color, MultiTexture, and Bercon Noise. New post-production capabilities (such as Automatic Exposure, V-Ray Denoising) and the interactively fast NVIDIA AI Denoiser significantly broaden the production use of V-Ray GPU.
Fast GPU rendering
V-Ray Next is significantly faster. In fact, V-Ray Next has been extensively improved to produce renders twice as fast as its predecessor. V-Ray GPU has also received a significant speed improvement while still maintaining the features that V-Ray users are already familiar with, including a bucket-rendering mode. As a result, you received immediate feedback for getting the desired looks, character nuance, or alchemy with smoke, fire, and fluids. V-Ray Next also includes a lightning-fast AI denoising technique, allowing customers to see speedy interactive previews. You could adjust your designs while using interactive rendering to get to your final results faster.
Conclusion
That is all about V-Ray Next GPU rendering. From V-Ray Next forward, V-Ray GPU continues to accompany V-Ray in all its products, delivering a highly interactive, physically based solution making the best use of all GPUs and CPUs in the workstation.
See more: